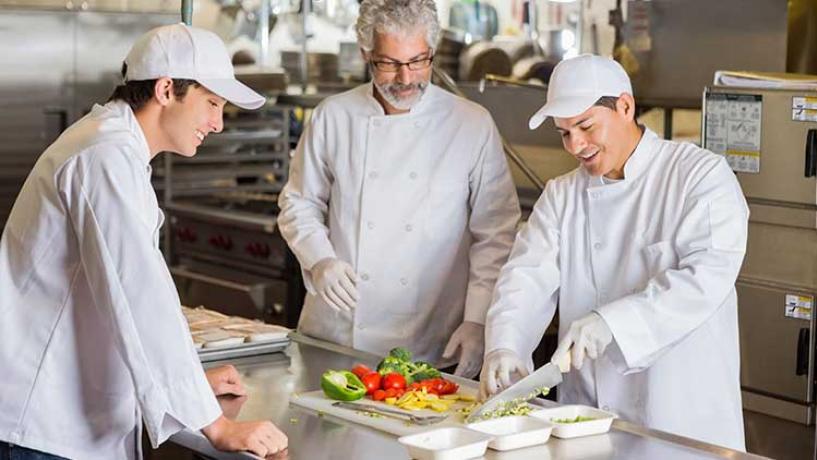 July 30, 2016
This Unit of Competency has now been superseded by SITXFSA001: Use hygienic practices for food safety
SITXFSA101 was the entry level unit of competency for food safety training within the Hospitality sector. It included basic food safety practices such as personal hygiene and conduct, food handling, housekeeping and waste disposal and responsibilities where work involves preparation or serving of food in establishments such as cafes, clubs, hotels or bars.
This unit, along with SITXFSA201, comprised the Food Safety Supervisor qualification for workers in the Hospitality industry and was designed to ensure that trainees can handle food safely; identify, control and report food safety hazards; and comply with personal hygiene standards.
Unit Descriptor
This unit of competency covers the skills and knowledge required to use personal hygiene practices to prevent contamination of food that might cause food-borne illnesses. It requires the ability to follow predetermined organisational procedures and to identify and control food hazards.
Application of the Unit
This unit applies to all tourism, hospitality and catering organisations with permanent or temporary kitchen premises or smaller food preparation or bar areas.
This includes restaurants, cafes, clubs, hotels, bars, tour operators, attractions, function, event, exhibition and conference caterers, educational institutions, aged care facilities, correctional centres, hospitals, defence forces, cafeterias, kiosks, canteens, fast food outlets, residential caterers, in-flight and other transport caterers.
It applies to food handlers which can be any person who directly handles food or food contact surfaces food such as cutlery, plates and bowls. People at many levels use this skill in the workplace during the course of their daily activities, including cooks, chefs, caterers, kitchen stewards, kitchen hands, bar and food and beverage attendants and sometimes room attendants and front office staff.
Click here to download the full unit outline (Adobe PDF Format)
Other Unit of Competency Guides
For your convenience, the complete list of current Unit of Competency guides is provided below: