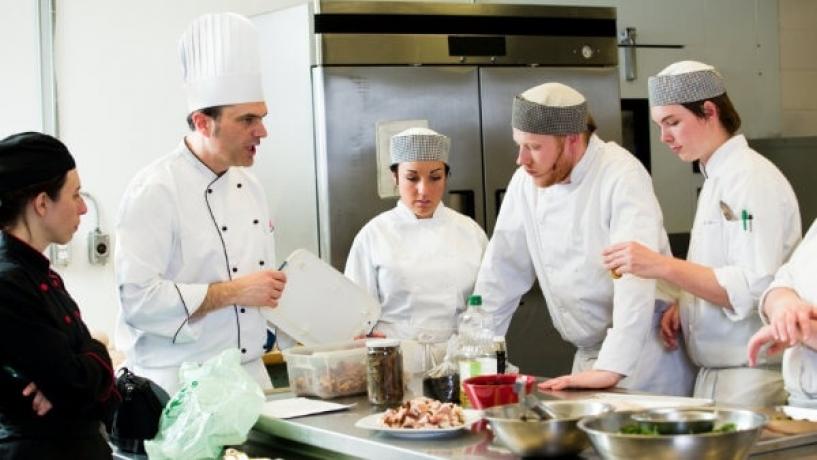 June 29, 2016
Food Safety Supervisors play an integral role in a food business, often forming a vital link between a food business and its customers, suppliers, employees, and local government.
A Food Safety Supervisor signals to your state's food authority and your customers that your business takes the community's welfare seriously.
A Food Safety Supervisor's main goal is to prevent food safety breaches. By inspecting and monitoring your business' food safety and implementing a Food Safety Program, a Food Safety Supervisor can:
Prepare your business against unforeseen crises, such as food poisoning
Foster a culture of food safety and cost-effectively train staff in safe food handling practices
Make sure your supply chain is traceable
Communicate with suppliers about food quality and safe delivery
Liaise with the local council
Provide assurance of your business' quality to customers
Comprehensive Training Required
Compared to food handling training, Food Safety Supervisor training equips an employee with more advanced skills needed to:
Oversee the food safety of a business
Protect customers from food-borne illness
Design a Food Safety Program in alignment with Australian law, tailored for the business
Manage physical, chemical and biological hazards in the workplace to protect workers
Train employees in food safety
Ensure transparency and safety in the food supply chain, for example, checking that all deliveries from suppliers are safe and stored correctly
Serve as a point of contact for local government
Prepare the business for the event of a food safety emergency, such as a food poisoning incident
Therefore, training should both equip Food Safety Supervisor with the theory to make decisions on behalf of the business and with a range of practical food safety skills to maximise their performance on the job.
Read 'Choosing a Quality Food Safety Supervisor Course' for more information.
Units of Competency
The units of competency your Food Safety Supervisor requires from their Food Safety Supervisor course depends on what type of food business he or she will supervise. Being trained in how to respond to your food industry's unique food safety challenges will help your Food Safety Supervisor design a Food Safety Plan more effectively.
You can find the appropriate units of competencies for each food business type in our Food Safety Supervisor Industry Overview.
Transferable Skills
The Food Safety Supervisor role gives individuals the opportunity to develop both hard and soft managerial skills. Hard managerial skills include technical knowledge of food safety, while soft managerial skills include human skills and conceptual skills involved with developing a long-range or strategic vision for a business.
Technical Skills
Firstly, on a base level, the Food Safety Supervisor will develop technical proficiency in food safety as a specialised field. These skills will provide the baseline knowledge and skill the Food Safety Supervisor needs to develop human skills and conceptual skills in a food safety context. These skills, while not transferable, can demonstrate that an individual can:
Absorb new knowledge quickly
Think quickly on their feet
Human Skills
Beyond technical skills, Food Safety Supervisor training and job performance will help an individual build their ability to interact effectively with people. Food Safety Supervisors often interact and cooperate with employees on daily tasks. Through a Food Safety Supervisor role, an individual will learn how to communicate, motivate, lead and inspire enthusiasm and trust, and to develop foresight with regard to how people operate. These transferable human skills can also extend to how an individual:
Communicates with people and develops relationships (in a Food Safety Supervisor's case, this may extend to employees, customers and local council representatives)
Delegates and prioritises tasks
Adapts to situations
Develops an understanding of others' motivations and what drives their success, in order to motivate, inspire and win trust
Leads a team through influence, example and positive reinforcement
Incorporates others feedback into their strategy to improve results
Exhibits responsibility for both the successes and failures of a team
Conceptual Skills
In their role, through the development of Food Safety Plans and procedures, the Food Safety Supervisor will also demonstrate the ability to formulate ideas, as well as conceptualise abstract and complex situations, such as product recall systems. The individual will learn how to solve problems creatively on a business level.