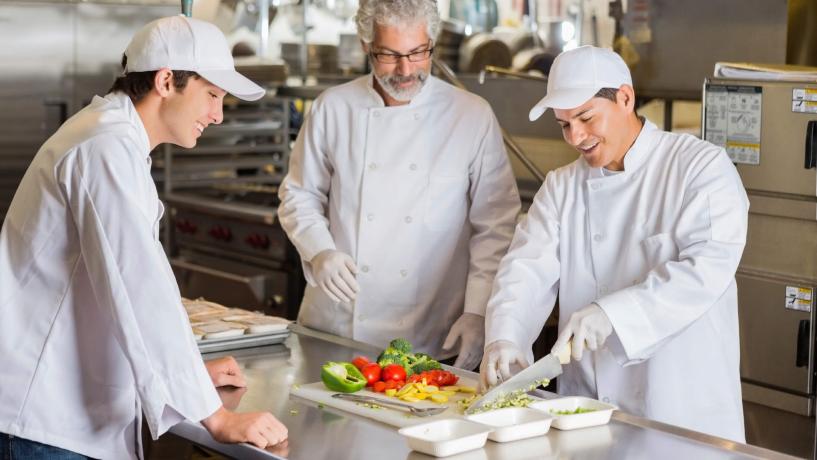 June 30, 2016
Like most business decisions, selecting the right Food Safety Supervisor course is an important investment that deserves careful consideration.
A quality Food Safety Supervisor course should:
Offer a consistent, well-rounded education in food safety management, including theory and practical knowledge
Include up-to-date units of competency that align with current legislation
Comprise a practical component that allows you to demonstrate your skills, as required by law
Provide exceptional customer service to improve your learning
Further Things To Consider
Some online courses offered by training providers may not contain a practical component. Practical experience is key to perform the role of Food Safety Supervisor successfully - and it is a legal requirement for this course. If you choose a substandard course, you may find your skills are not up to industry standard.
NSW Food Businesses
The NSW Food Authority requires all Food Safety Supervisors in NSW to hold qualifications specific to NSW in addition to the standard Australian qualification.
If your business is registered in NSW, the course you choose should address the requirements of the NSW Food Authority. The Australian Institute of Food Safety is a NSW approved provider.
AIFS' Food Safety Supervisor Course
In addition to certifying you across all Australian states, including NSW, the Australian Institute of Food Safety's Food Safety Supervisor course gives members access to an extensive range of practical resources to help supervisors perform tasks and build creative solutions for food safety problems.
AIFS' course gives you access to:
Useful articles, tips and guides to help you achieve better food safety outcomes
Templates, customised to your industry, to save you time
Food safety posters to position around your workplace
Updates on industry news
Food technology ideas to help you keep your workplace clean, safe and efficient