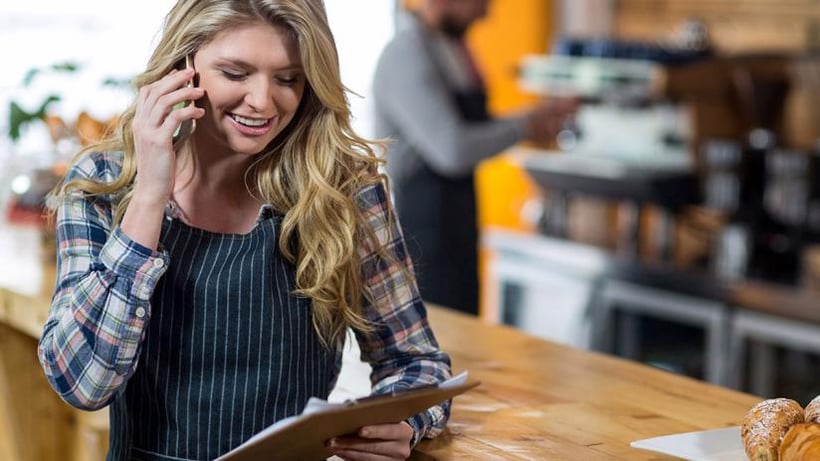 November 13, 2021
"Food safety — be prepared" is this year's theme for Australian Food Safety Week. Taking place November 13 to 20, Food Safety Week aims to encourage public engagement with food safety courses and emphasise the importance of having a basic food safety toolbox so that communities can be resilient in the face of natural disasters.

While the country, and the rest of the world, continue to tackle the COVID-19 pandemic, natural disasters such as floods, bushfires and major power outages are also on the rise in Australia. Training in basic food safety and having a simple food safety toolbox helps when disaster strikes to minimise the risk of food poisoning.

For food businesses, it is vital that a food safety plan is in place for these occurrences. Here are specific ways that food businesses can be prepared and protect their customers from food-borne illness during natural disasters.
Be prepared for power outages
In addition to being inconvenient, chaotic and potentially leaving your staff and customers in the dark, power outages also mean that food is left in an environment where it can rapidly spoil. Food businesses should take practical steps to keep food safe during a power outage so that business disruption and food waste is minimised.

Take precautionary steps like purchasing a backup generator, stocking up on non-perishable food items and creating an emergency response plan. Proper time and temperature control procedures are integral in everyday food safety practices, and even more so during power outages. Take note of the time the power went out. Always throw away food that has not been cooked to the right temperature, discard any food that show any signs of spoilage and always follow the 2 hour/4 hour rule for perishable food:
If the power was out for less than 2 hours, it's safe to refrigerate or serve the food.
If the power was out between 2 and 4 hours, do not put it back in the refrigerator, but it's safe for consumption.
If the power was out for 4 hours or more, the food should be thrown out.
Open communication with staff and customers is also important during power outages. Let them know what's happening and that their safety is the top priority.
How to plan for business closure
Natural disasters could lead to temporary business closure. While it may not always be possible to implement, these tips for ensuring food safety during business closure can help organisations reduce food waste and losses if enough warning is given about upcoming closure requirements:
Try to use up your fresh produce before closing. Consider which can be stored away or used for stocks and sauces that can keep for a few months.
Sell as much already prepared, cooked and ready-to-eat foods as possible, or consider giving them to staff and charities. Everything that is not used must be thrown out to avoid food-borne illness.
Take stock of expiry dates and donate or discard items that are likely to expire during the closure period.
Ensure food items being stored are properly labelled and stored appropriately.
How to operate during uncertain times
The COVID-19 pandemic has made restaurants and other food businesses adapt so much during uncertain times. While very inconvenient and having long-lasting effects on the whole industry, it has also taught businesses how to be resilient during disaster. A takeaway from continual regulation changes is the need for best practices for operating during uncertain times, which include:
staying informed on food industry updates and requirements
keeping staff informed on business operations
letting customers know how your business is operating (e.g. reduced hours, capacity limits, changes to menu items) and ensuring this information is easily available online
refraining from ordering large amounts of food in case of unplanned business closure
taking stock of food and determining which items can be stored and which can easily spoil
using a pre-closure checklist in case your business must close
Ensure staff complete a food safety training course
Food safety training is required for everyone who works with food in Australia. Training provides staff with the knowledge needed to reduce food safety risks, which can be applied during disasters. The Australian Institute of Food Safety's (AIFS) comprehensive and nationally recognised Food Safety Courses cover proper food safety practices such as time and temperature control, how to determine when to discard food and effective storage practices.

In celebration of this year's Australian Food Safety Week, ensure your food business is prepared for natural disasters and power outages with the help of AIFS!