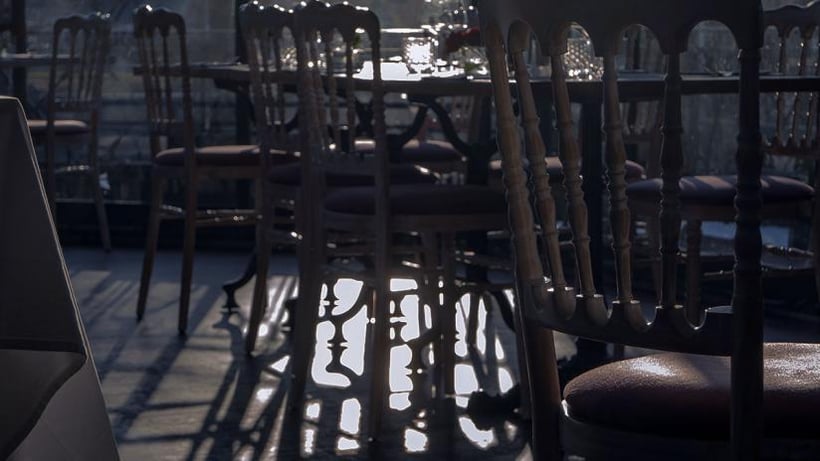 November 12, 2021
The theme of this year's Australian Food Safety Week, taking place November 13 to 20, is "Food Safety — Be Prepared." Food Safety Week aims to help communities weather the storm after disaster strikes by encouraging the public to create food safety toolkits and protocols.

With extreme weather events such as bushfires and floods becoming more common in Australia, it's important for communities to be prepared for when these natural disasters lead to power outages. A power outage impacts everyone, but it can have especially drastic consequences for food businesses.
How food businesses can prepare for power outages
Beyond being inconvenient, a power outage, when not handled properly, can increase food safety risks. Food businesses can prepare for a power outage using these tips:
Keep your refrigerator set to a low temperature (5°C or below).
Stock your pantry with non-perishable food items.
Have flashlights and batteries on-hand.
Purchase a backup generator so that you can keep perishable food for longer.
Keep a paper list of emergency contacts that includes your local health department.
Create an emergency response plan for what to do when the power goes out, and train your staff on what to do if a power outage occurs during their shift.
What to do when the power goes out
If an outage does happen, here's what to do:
Keep fridge and freezer doors shut as much as possible to ensure food stays fresher for longer, and the cold doesn't escape. You can also add bags of ice to the freezer, to help it stay cold and minimise food safety risks.
Discard any food, especially meat, that was being cooked but hadn't reached its safe cooking temperature when the power went out.
Take note of when the power went out, so you know exactly how long food has been in danger of spoiling. This time record will be especially important for high-risk foods.
Throw out food being held in hot holding units if the temperature has gone below 60°C for more than two hours.
Follow the 2 hour/4 hour rule
Using the 2 hour / 4 hour rule for perishable food helps to ensure food safety:
If the power was out for less than 2 hours, it's safe to refrigerate or serve the food.
If the power was out between 2 and 4 hours, do not put it back in the refrigerator, but it's safe for consumption.
If the power was out for 4 hours or more, the food should be thrown out.
What to do when power resumes
Once the power outage is over, you need to act swiftly to ensure the safety of food.
Check the internal temperature of items in the refrigerator — especially high-risk foods — with a food thermometer.
Get rid of any food that shows signs of spoilage. These signs usually include a sticky, slimy texture, a bad smell or strange colour. Food can spoil in a short time, so be cautious and throw food out if you suspect it's starting to spoil, even if the power was out for less than four hours.
Carefully inspect frozen items, and discard items that have started to thaw. It's okay to refreeze any foods that are still frozen hard with ice crystals on the inside of packaging.
Caution and communication are key
Always err on the side of caution when it comes to food safety. When it doubt, throw it out!

In the event of a power outage during service, communicate with customers and other staff the entire time. Let them know what's happening, and that their safety is your top priority. If customers want to leave, help them get out safely, and apologise for the inconvenience.

Food Safety Week aims to encourage Australians to be prepared with a food safety plan in the event of a disaster, including those that cause power outages. Use the AIFS Power Outage Plan so that staff in your food business know what to do to minimise food waste, reduce revenue loss and protect customers from food safety risks when a power outage occurs.