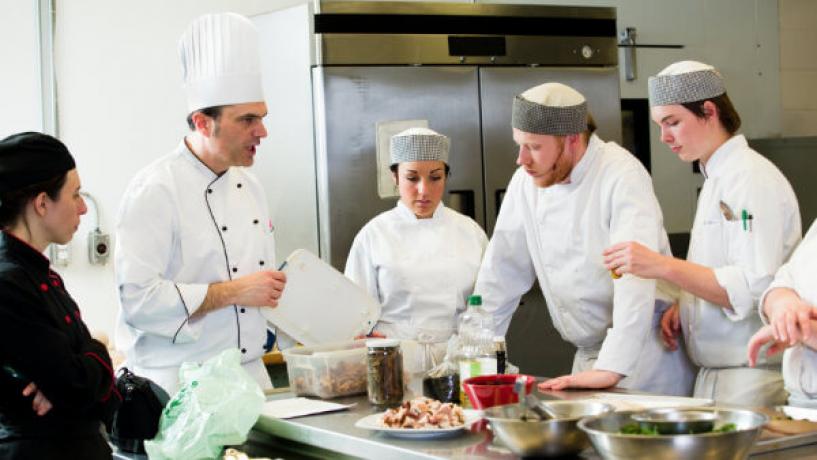 March 3, 2013
If you are a business owner, you can get help with creating a food safety program that you must have by law.
If you don't have one of these programs in place, then you could face fines and penalties for your violations.
Any companies or businesses that package, handle, or sell foods to the consumer public must have a food safety program in place to ensure there are no dangers to people from bacteria or other forms of food poisoning. Any business that is a part of Class 1 or 2 groups absolutely must have a set program in place and should also have a Food Safety Supervisor on premises. Class 2 groups are those businesses that sell items in a retail environment, like grocery stores and restaurants. A new program offered by the Department of Health, called FoodSmart, is now available to companies.
FoodSmart
The FoodSmart tool actually helps you create a program that is tailored to your business specifically. You will be able to go through a question and answer session and then get a personalized program that you can even print out to put into practice in your business.
The whole FoodSmart process only takes about 15 minutes to complete. That means you will have the needed program right away. You can then use this as proof to the proper authorities that you are in compliance. You can also use the information to properly train your staff in the new program that you are implementing.
Since the FoodSmart program is connected to Business Victoria, you can even register through them. All that you need is your valid business registration from Business Victoria and then you will be able to get access to the FoodSmart tool. If you haven't yet registered, then you can visit this link.
FoodSmart can be found at http://foodsmart.vic.gov.au/FoodSmartWeb/. You will be asked to start by providing your business information. Then, you can begin the series of questions needed to create your tailored food safety program.
Food safety is of the utmost importance in business. If you are in class 2 company, then you must have a food safety program in place and your employees must be properly trained. Any violations of this can result in penalties that could be very costly. If you don't yet have a food safety program or yours needs to be updated, then you can make use of FoodSmart. Designed by the Department of Health, this tool makes creating your own program quick, easy, and valid.
Operating a food business involves meeting various requirements to keep your customers safe. Here is an outline of the steps you need to take to get started.