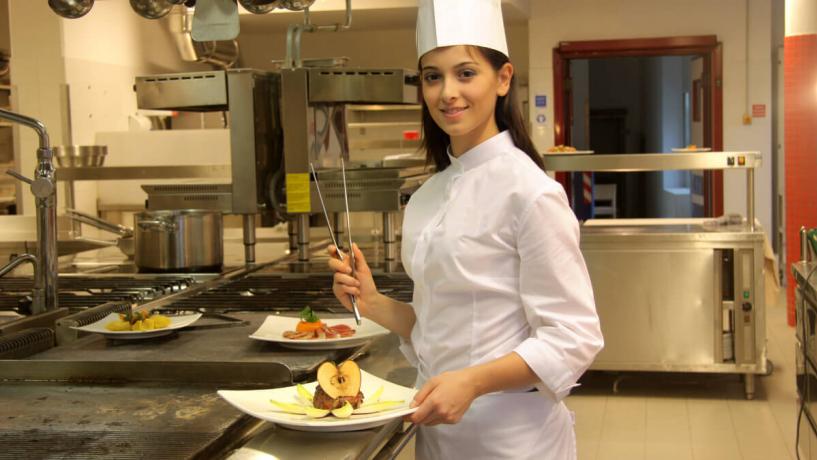 March 29, 2016
The top priorities for customers heading out on a food adventure are tasty food and a charming, consistent customer experience. But how do you create this experience, complete with first-rate service and an inviting atmosphere?
Believe it or not, it basically comes down to excellent standards of hygiene and how you use your Food Safety Supervisor to create a point of difference.
Humans are born with about 10,000 taste buds. Evolution originally designed these taste buds to help humans stay healthy. Using taste as a sense, your taste buds actually protect your body from food poisoning or rancid food by assessing whether the food will nourish or kill you. So food hygiene is really where a stellar customer experience starts.
To build trust and strive to meet customer's expectations, a great starting point is to transform the way your business handles food safety. Let's look at your food business from top to bottom. It all starts with the kitchen.
Organise Your Kitchen
The kitchen is the soul of a food business. Does your kitchen look confident and clean, or is it a frantic, disorderly mess?
This is where a Food Safety Supervisor can really help to revolutionise your food business.
Get your Food Safety Supervisor to reorganise your kitchen workspaces to make them more efficient, using creative, cost-effective ideas to improve food safety. Here are a few ideas to get you started:
Build your kitchen around your workflow. Consider using what interior decorators call the Golden Triangle. This positions the refrigerator, stove, and sink at the points of a triangle, allowing easy movement between each point.
Create and implement a FIFO (First In, First Out) food rotation system to ensure your food is always fresh.
Design a cleaning schedule as part of your Food Safety Program.
Organise your storage space to save time in daily tasks. You'd be surprised at how such a simple idea, like using labelled containers to sort products, using transparent containers, and installing sliding shelves, can make such a huge difference. Here's a great example of how you can use food labelling to transform and simplify your storage space.
While you're at it, perform a stocktake on all your storage items – containers, pots, pans – to ensure there are no leaks. Chipped plates and cups can actually harbour harmful bacteria and need to be replaced.
Look at local suppliers to see if there are homemade or locally produced foods you can use in menu items. Put a system in place to ensure all supply deliveries are checked for quality and spoilage before the delivery is accepted.
Optimise your kitchen to deal with hazards. Make sure your floor is free of obstructions. Buy a fire extinguisher.
All of these tips should free up workspace and ultimately improve productivity.
Foster A Culture Of High Food Safety Standards
Look at your staff and study their habits. How often do they clean or clear tables? What about water jugs? Are these wiped with a tattered, grimy cloth? Do staff dress professionally, or are their lax hygiene standards damaging the food business' reputation?
It might be time to upgrade your staff's food safety skills and knowledge through training. A Food Safety Supervisor can teach this to new workers into the workplace or when assigning them to a new task for the first time. Encourage staff to ask questions. There is no such thing as a bad time to up-skill a worker and increase their confidence.
Also consider how you can use visual cues, such as posters or charts, to encourage workers to adopt hygienic work practices. Make these clear and easy-to-follow. Anticipate what will make these jobs easier to perform. Food safety is best integrated with strategies to make jobs simpler.
Promote Your Food Safety To Customers
No, really. Show them you care about their health by making your food safety transparent. Chances are, your competitors haven't thought to do this.
Design friendly-looking, simple signs that demonstrate your above-board food safety practices, such as little statements that promote your daily cleaning schedule or demonstrate how fresh your food is, how often you receive deliveries from suppliers, and the origins and quality of your food products.
And don't forget to display your Food Safety Supervisor's Statement of Attainment on the wall so that customers know that they're in safe hands with someone who has completed nationally recognised training.
Reduce Waste And Promote Your Business's Corporate Social Responsibility
Do you find that you have waste leftover at the end of the day? You could partner with a charity like OzHarvest or a similar community organisation, like a church, to capitalise on this opportunity to do good and give food to those in the community that need it.
Make sure you ask your Food Safety Supervisor to review the food to make sure it's safe to eat and safely stored before it's taken away. This will increase organic word of mouth about your business and subtly emphasise your business's safe food practices.
You can also get more involved in local food festivals and events, or provide customers with the option of donating to a charity. Make sure that the charity you choose to sponsor aligns with your business's values.
Ultimately, food safety is the cornerstone of best practice in a food business, and a Food Safety Supervisor is your best tool to achieve this. Customers are most happy when they know that their food is safe, high quality, and comes delivered with a pleasant experience. Show that you value your customer's happiness, rather than just their wallet, and you'll be two steps ahead of your competitors.
Here is a helpful guide if you are considering starting a food business in Australia.