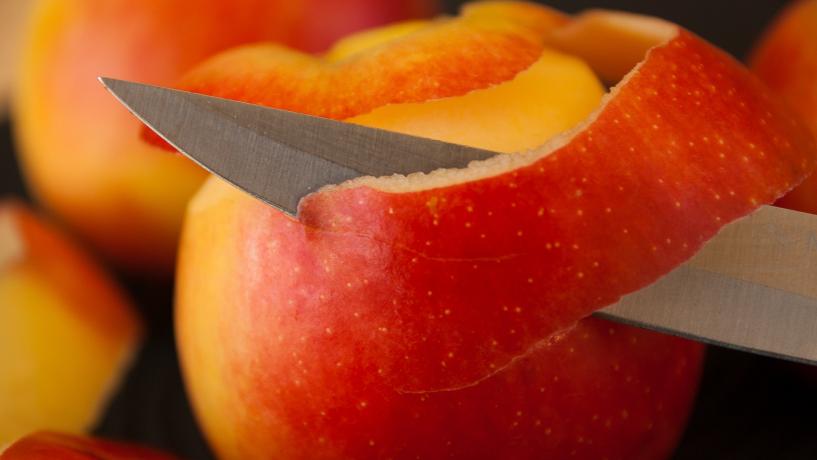 June 5, 2019
Food waste is a growing problem around the world. It is estimated that 1.3 billion tonnes of food are wasted globally, 40 percent of which comes from restaurants and other food businesses. Landfills are overflowing with food that could have been repurposed, donated or composted, alongside other non-food service items such as napkins, paper plates, plastic cutlery, drawing paper and other disposable products.

Australians throw out four million tonnes of food every year — Australian businesses are responsible for roughly one quarter of that waste. Given that 2.2 million Australians live in poverty with disproportionate access to nutritious food, this is an unacceptable reality. With food inequity and climate change on everyone's mind, reducing food waste is more important now than ever.
How does food waste harm the environment?
The astonishing amount of landfill waste produced each year poses enormous challenges for the health of our planet, with many countries facing what is being called a "landfill capacity crisis". Even in a country like Australia, which has more room than most, landfills are not a sustainable solution for managing the country's waste.

Mishandling food scraps also contributes to climate change, because when food is sent to landfills, it decomposes and produces methane, a greenhouse gas 25 times more powerful than carbon dioxide.

It's not just the methane from food waste that must be considered, but also the resources used (e.g. water) and greenhouse gases emitted at each stage of the food supply chain, from harvesting and processing to transporting and serving food. Decomposing food scraps in landfills can also contaminate ground and surface water.

Keeping food waste out of landfills has a variety of environmental benefits — if you're a food business owner, operator or investor, it also makes good business sense.
The business case for reducing food waste in restaurants
According to a recent study — conducted by the coalition Champions 12.3 and funded by The Walmart Foundation and The Ministry of Agriculture, Nature and Food Quality of the Kingdom of the Netherlands — investing in reducing food waste can help restaurants make more money — in some cases, a lot more money.

In its report, The Business Case for Reducing Food Loss and Waste: Restaurants, a review of 114 restaurants in 12 different countries found that:
each restaurant was able to keep their total investment below $20,000
nearly every restaurant achieved a positive return, with the average saving of $7 (USD) for every $1 invested in reducing kitchen food waste
within one year, the restaurants had reduced food waste from their kitchens by 26 percent on average, and over 75 percent had recouped their investment
within two years, 89 percent of the restaurants had recouped their investment
"These figures confirm what we have seen at IKEA," stated Champion Michael La Cour, Managing Director at IKEA Food Services AB. "Reducing food waste goes hand in hand with reducing costs. We view fighting food waste not only as an opportunity to create a better world, but also a great business opportunity."

It doesn't take a coalition of food scientists and corporate giants to understand that you'll save money if you reduce food waste in your restaurant. Food supplies are one of the biggest costs, if not the biggest, for any restaurant. If your product is food, then food is as good as money; just as you would track your finances, it's important to track your food usage and waste. By working to reduce food waste, you could decrease your business's food costs by up to 6 percent.
10 ways to reduce food waste in restaurants
Measure food waste. Simply by tracking food usage and waste, many restaurants find opportunities to scale back production while still meeting customer demand. A "food waste inventory" can help you to identify how much and where food is wasted so you can implement changes (e.g. smaller portions, menu changes or substitutions) and monitor your progress.
Predict food orders. Having a system in place to help you accurately predict food orders, either manually or with the help of digital technology (e.g. predictive ordering technology), means more accurate data, a better understanding of food order patterns and more control over your kitchen, which ultimately leads to less waste (and more money in your pocket).
Engage staff. Food Handlers are valuable resources when it comes to reducing food waste. Some of the most innovative ideas for reducing food waste comes from kitchen and front-of-house staff, not from management. Investing in training and certifying your staff is one of the best things you can do for your business.
Practise good stock control. Efficient ordering and stock rotation are of primary importance when it comes to minimising food spoilage and waste. Make sure that stored food is clearly labelled with 'best before' or 'sell by' dates and make sure everyone who handles food in your business is trained on proper First In, First Out inventory management techniques.
Keep an eye on overproduction. Many restaurants use batch preparation to save time and money. Once you begin to measure food waste in your business, you may find that shifting away from batch preparation in favour of cook-to-order preparation will save you money in the long term. Note: Whichever method you choose, remember to follow the 2 Hour/4 Hour Rule and keep food out of the Temperature Danger Zone (5°C – 60°C).
Have a plan for excess food. Predicting customer demand is more of an art than a science; as such, restaurant kitchens will often find themselves with extra ingredients. If you don't have a plan to use those extra ingredients, they could end up in the bin. What a waste! Why not turn yesterday's leftover chicken parmesan into a lunch special today? If it's not past its "use by" date, you should use it.
Compost. For the food scraps you can't use, consider if composting is a viable option for your restaurant. Some food businesses use compost from the kitchen to enrich the soil in fruit and vegetable gardens or as a natural fertiliser for landscaping. Composting also reduces your environmental impact (and your waste removal bill) by keeping waste out of landfills.
Recycle. Recyclable materials such as paper, cardboard, cans, bottles and other containers, are too often found in restaurant rubbish bins. By putting these materials in the correct recycling bins, your food business can help the environment and save money on waste collection. Make sure that recycling bins in your business are clearly labelled and used only for recycling to prevent rubbish and recycling from getting mixed in together.
Switch to reusable non-food items. Disposable items such as paper, napkins, plastic cutlery and dishware can generate a tremendous amount of waste — and they're expensive! Why waste money on industrial-sized bags of plastic forks and pay a fortune to haul them away every night if you can provide your guests with environmentally friendly, reusable items? We know that sometimes these simply can't be avoided, but where you can avoid single-use items, we encourage you to do so. The planet (and your bottom line) will thank you.
Donate. There are a number of charities across Australia that accept suitable food from restaurants and other food businesses, which they then distribute to the homeless and others in need. Consider labelling the food in your coolers and pantries with a 'serve before' and a 'donate before' date, to help staff easily determine what goes in the bin and what is suitable for donation.
Food rescue in Australia
AIFS is a proud supporter of OzHarvest, a food rescue charity that collects quality excess food from restaurants and other food businesses and delivers it free-of-charge to hundreds of charities. For every student who enrols in a Food Safety Supervisor course with AIFS, we donate enough funds to feed two people in need. For every student that enrols in a Food Handler course, we donate enough funds to feed one vulnerable person in our community.

Across major metro areas and several regional locations, OzHarvest vehicles collect food from donors and deliver it to agencies in need. In other regions, OzHarvest utilises The OzHarvest Food App to connect businesses with surplus food to charities in the local area. Find out more about OzHarvest here.

The demand for food relief continues to rise in Australia, with over four million Australians struggling with food insecurity. If you are wondering what to do with the excess food in your business, please consider donating it to one of the many not-for-profit organisations working to reduce hunger in Australia.