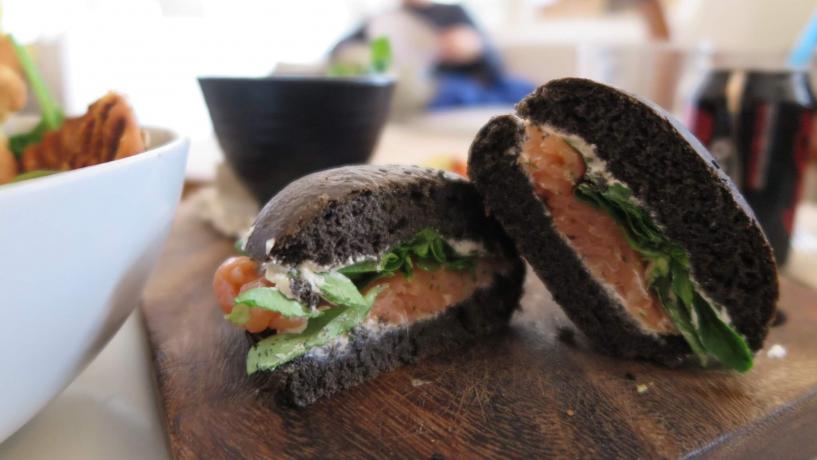 June 30, 2016
As a business owner, your responsibilities are varied, and they can keep you busy throughout the day.
You may find yourself overlooking things that may not seem so important until they cause a problem. There is a growing problem in Australia and throughout the world with food-borne illnesses, and this ought to be a serious concern for anyone who owns a food based business.
In Australia it is a legal requirement that all food handlers are trained in food safety. In many states and territories (NSW, QLD, VIC, ACT) every food business must also have a Food Safety Supervisor contactable at all times. You must also have a Food Safety Program in place and operational.
Food-Borne Illness in Australia
According to estimates, there are more than five million reported cases of food-borne illness in Australia every year resulting in around 100 deaths. More than two million people have to miss work or school due to food-borne illnesses, losing money or causing disruption for their employer. More than a million doctor appointments in Australia each year are a result of food-borne illness.
The Food Standards Commission of Australia and New Zealand indicates that the occurrence of food poisoning in Australia has been on the rise – the main causes of which are bacteria and viruses such as:
Hepatitis A
Listeria
Salmonella
Campylobacter
E.Coli
In many cases, food poisoning could be avoided with the proper food safety procedures put into place. Training is essential to ensure that staff understand their responsibilities in terms of food handling.
Legal Training Requirements
In Australia, it is a legal requirement that all food handlers must be trained in food safety.
Furthermore, in most states and territories throughout Australia (also in ACT as of September 1st 2013), it is a legal requirement that any business that handles food has a Food Safety Supervisor contactable at all times. A Food Safety Supervisor may only work for one business (in one location) at any time.
Food Safety Supervisor certification is nationally recognised training offered by Registered Training Organisations (RTOs). Trainees should always ensure that their chosen training provider meets any state or territory regulations, and that the units of competency specific to their industry are delivered.
You can also choose to get HACCP certification. HACCP is a series of processes and procedures associated with food safety. Originally created by NASA for astronauts, HACCP is recognised as the guiding principles for food safety worldwide.
HACCP certification is more in-depth than Food Safety Supervisor training and is not a legal requirement for most food businesses in Australia – however, it is certainly a good way of ensuring food safety is adhered to. Once you are certified, you can then advertise your food based business as having this credential, which will boost your reputation among customers.
The Dangers of Noncompliance
If you are noncompliant with any food safety laws, you could be fined. In serious non-compliance cases you may be shut down temporarily or permanently – these orders can be issued with immediate effect. Some states such as NSW also list offenders on a "Name and Shame" register.
Each state or territory has their own set fees and standards, but a basic noncompliance fee often falls between $330 and $2,500. You may also be required to pay for additional food inspections or improvement orders and documents.
Noncompliance can have serious consequences on your business. As well as the fines and orders mentioned above, you should keep in mind that if anyone suffers from food poisoning due to your business negligence, you could also face lawsuits that can be extremely costly.
Types of Food Safety Training
Food Safety Supervisor training is delivered via a short course that delivers 1, 2 or 3 different units of competency. The units of competency that are required depend on the industry – the options are Retail, Hospitality, Health & Community, Transport & Distribution and Food Processing. In some states (NSW and ACT) this qualification must be renewed every 5 years. Increasingly, these courses are offered online providing a cheap, convenient and effective solution for business owners.
As mentioned previously, it is also a legal requirement that anyone who handles food in Australia must be trained in food safety. This training does not need to be delivered by an RTO – however, many companies choose to enrol their employees onto a Food Handler course. This is nationally recognised training that covers all the basics of food safety, and provides a good foundation for ensuring that your business is meeting all legal obligations and protecting it's customers.
In many states you will need to provide evidence of your Food Safety Supervisor qualification when applying for or renewing a food business licence.
FAQs about Food Safety Supervisors
Below are some of the most common questions asked by businesses about hiring and choosing a Food Safety Supervisor.
Can I make someone in my business a Food Safety Supervisor?
Yes, of course. Simply enrol them onto a course (online or classroom based) that delivers the units of competency relevant to your industry.
Does the Food Safety Supervisor always have to be on the establishment's premises?
Not necessarily – although they must be contactable at all times. Also note that a Food Safety Supervisor may only work for one business in one location at any time. Make sure you choose an Food Safety Supervisor who will train your staff on proper food safety so that they can adhere to compliance requirements even when the supervisor is not on the premises.
What do I do if my Food Safety Supervisor quits?
You have one month to find a new one. In that time, you need to either hire or train a new Food Safety Supervisor and register them with the proper governing body.
How do I notify the authorities that I have hired a Food Safety Supervisor?
You need to notify the proper governing authority promptly either on the Internet or through the mail. Each State has different requirements on how to do this.
Do I need to hire more than one Food Safety Supervisor?
Not necessarily. You are only required by law to have one on staff. However, you can't expect your Food Safety Supervisor to always be available, especially if you are open long hours. The ideal option would be to hire more than one to handle your business in shifts.
What are some of the responsibilities of a Food Safety Supervisor?
Some of the key responsibilities include:
Ensure that the business is in total compliance with all food safety standards and codes
Keep the Food Safety Plan up to date and ensure staff know how and when to maintain records
Perform checks for breaches of food safety
Identify potential food safety hazards and put controls in place to prevent them
Properly train all staff on food safety standards
Ensure that the employees are following personal hygiene practices in the workplace.
Handle any issues of noncompliance when they arise