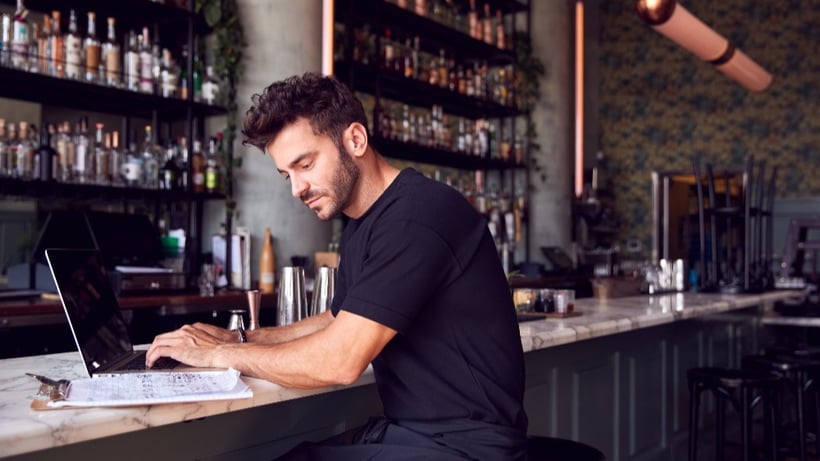 October 18, 2022
Responsible Service of Alcohol (RSA) training is about more than just absorbing information: you must prove you've mastered the material and can apply your knowledge in real-world scenarios.
Here's a closer look at the assessment components of the RSA course offered by the Australian Institute of Food Safety.
Quizzes: Your First Milestone
There is a multiple-choice quiz at the end of each lesson, designed to gauge your understanding of the material. You have up to five attempts to score a perfect 100% and move on to the next lesson.
Are you struggling to get that perfect score? Don't worry; just get in touch with us, and we'll guide you on how to proceed to the next section.
Case Studies: Putting Knowledge to the Test
After completing all the lessons, you'll encounter two brief case studies. Each case study consists of a short scenario followed by a multiple-choice test similar to the quizzes at the end of each lesson.
These case studies allow you to apply your newfound knowledge in simulated real-world contexts, which is crucial for ensuring you're well-prepared for your role in alcohol service.
Reading Activity: Understanding In-House Policies
Next in line is a reading activity focusing on in-house policies and procedures. To complete this segment, you'll go through a selection of these policies, followed by another familiar multiple-choice quiz.
This activity aims to familiarise you with the type of guidelines you may encounter in your workplace.
Virtual Video Assessment or Observer Report: The Practical Component
A practical component is mandatory to fulfil the government's requirements for RSA training. You have two options to complete this section: a Virtual Video Assessment or an Observer Report.
Virtual Video Assessment
To complete a Virtual Video Assessment, you'll require a mobile device, laptop, or desktop computer equipped with a webcam and microphone. You'll receive an email detailing how to use our interactive tool for recording and submitting your video.
While you can perform this assessment at any point during the course, we highly recommend doing it after you finish all lessons and quizzes.
Observer Report
For those who have already worked in the alcohol service industry within the last 12 months, you can opt for the Observer Report. You'll nominate an Observer—typically a manager or senior colleague—who will fill out a report form based on your skills in alcohol service.
After you complete your submission, one of our qualified assessors will evaluate your video or Observer Report to determine your results.
Quality Assurance Process: Final Verification
To maintain the integrity and standard of our RSA course, we reserve the right to contact you or your nominated observer for a competency conversation or verification of assessment. This is the final step before awarding you your well-deserved RSA certification.
Completing these assessment components not only demonstrates your compliance with legal standards but also equips you with the skill set needed for responsible alcohol service. Best of luck with your RSA journey!