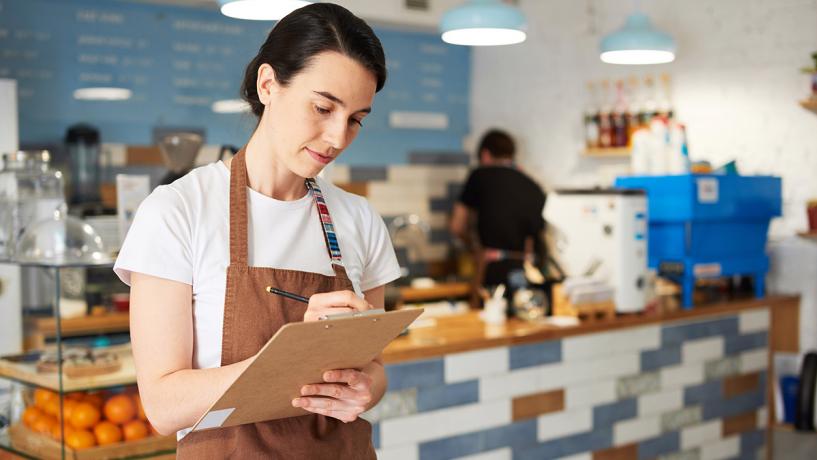 June 18, 2020
Food businesses throughout Australia are reopening to the public and following COVID-19 regulations with stride. Physical distancing measures, frequent cleaning and sanitising, and other regulations are all part of the 'new normal' for food businesses. However, there are risks that come with reopening food businesses to the public, and recommendations for contact tracing from the Australian government are on the rise. Contact tracing is an efficient way that food businesses can help prevent the spread of COVID-19 and keep customers and staff safe.
What is contact tracing?
Identifying, informing, and monitoring people that have been potentially exposed to COVID-19 is key to preventing the spread of the coronavirus. Contact tracing is the process of contacting people who may be infected with COVID-19 due to a potential exposure and following up with them for 30 days or more. How long the contact needs to be followed up with, and how frequently, depends on your state or territory.

Food businesses are being encouraged to conduct contact tracing within their premises. Rules and regulations for contact tracing varies by state and territory. Food businesses must contact their local health authority for more information about applicable regulations.
The process of contact tracing
There are several steps to conducting contact tracing in a food business. First, food businesses must decide who should be contacted in the event of a potential exposure to COVID-19. According to the World Health Organization, anyone who fits the following criteria should be contacted:
Was within 1 metre of a COVID-19 case for more than 15 minutes
Had direct physical contact with a COVID-19 case
Food businesses must also define how many people from a group of customers should have their information recorded. This varies by state and territory, so food businesses must contact their local health authority for more information about regulations that apply to the food business.

Next, food businesses must create a document to be used for information collection. This document can be used digitally (on a computer or tablet) or it can be printed out and kept at the front of house. A new document must be filled out daily. If the document is printed, it must be stored in a locked and secure location. If the document is stored digitally, it must be password protected.

It is essential that safeguards are in place in order to guarantee the secure storage of information in the food business. The safeguards must be in accordance with the legal frameworks and national regulations in place in Australia.
Understand applicable regulations
Contact tracing must be done legally. Food businesses must understand the Australian laws governing data collection. When it comes to data collection, it is essential that food businesses:
Only collect data that is necessary in order to contact a customer (or party of customers) in the event of COVID-19 exposure
Do not use the data to market the restaurant
Do not sell the data to a third party
Properly destroy the data once the maximum number of days permitted for storage has been reached
Food businesses must follow up with state/territory and local regulations for contact tracing rules that are specific to the food business.
When exposure happens
If COVID-19 exposure happens at a food premises, it can elicit concern from everyone involved. However, it is important to remember that this is why contact tracing is so important. In the event of an exposure, food businesses must act quickly and professionally while following the action steps that have been decided upon. Food businesses must first create a list of people who should be contacted and then go about contacting those people. Use all avenues of contact information provided in order to contact the individuals (use a phone number and an email address if they are both provided). These contacts must be provided with important information such as COVID-19 symptoms and what to do if they begin developing symptoms.

Remember, contact tracing is essential but requires the proper information to do so properly and legally. Learn how to conduct contact tracing in your food business with the AIFS Factsheet Contact Tracing in Your Food Business.