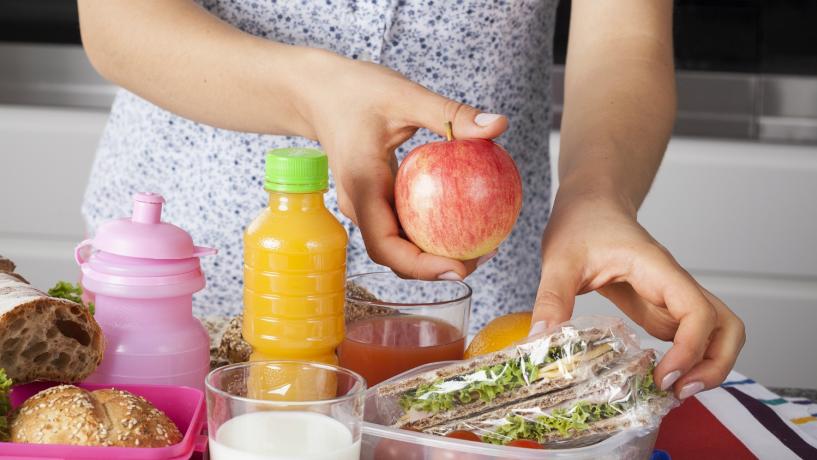 February 2, 2017
Studies undertaken by scientists from the New South Wales Food Authority (NSWFA) have previously revealed an alarming presence of harmful bacteria in school lunch boxes. The studies, conducted in 2006 and 2009 during hot summer days, focused on temperature control of food stored in school lunch boxes.
With many states experiencing heatwave conditions this summer, and further heatwave conditions expected throughout February, it's a timely reminder that simple steps can be taken to prevent school children from experiencing food-borne illness.
The results of the NSWFA studies demonstrated higher levels of bacteria growth in lunch boxes not fitted with a cooling device, such as a frozen drink or ice brick. Lunch boxes containing cooling devices demonstrated up to 3 times lower levels of bacteria than lunch boxes stored at close to ambient temperature. Put simply, the warmer food is, and the longer it stays warm, the more bacteria grow.
As well as identifying the key factors in bacteria growth in school lunches, the study also recommends simple steps every household can take to reduce the growth of harmful bacteria, and reduce the likelihood of food-borne illness.
Approximately 94% of households with children pack school lunches, but a quarter of those do not include an ice brick or frozen water bottle. So there is an opportunity for many households to take some basic steps to improve the safety of their school lunches.
What can you do to improve lunch box food safety?
The NSWFA recommends the following steps to keep school lunches cooler and minimise bacteria growth:
Use insulated lunch boxes or cooler bags.
Pack a frozen drink bottle or freezer brick inside the lunch box or bag, next to foods that should be kept cold, for example, soft cheese, yoghurt, meat and salad.
If making lunch ahead of time, keep it in the fridge until leaving for school or freeze it in advance.
Some foods are safe without a frozen ice pack or other cold sources. These include whole fruits, vegetables, hard cheeses, meat and fish in cans, bread, crackers and some spreads.
Ask children to keep packed lunches out of direct sunlight and away from heat sources. A cool, dark place like a locker is better than a sunny school corridor.
While high temperatures experienced during Australian summers increase the risk of bacteria growth, these simple tips can help reduce the likelihood of food-borne illness.
To read the findings of the study and for more tips on safe school lunch box packing, visit the NSWFA website.