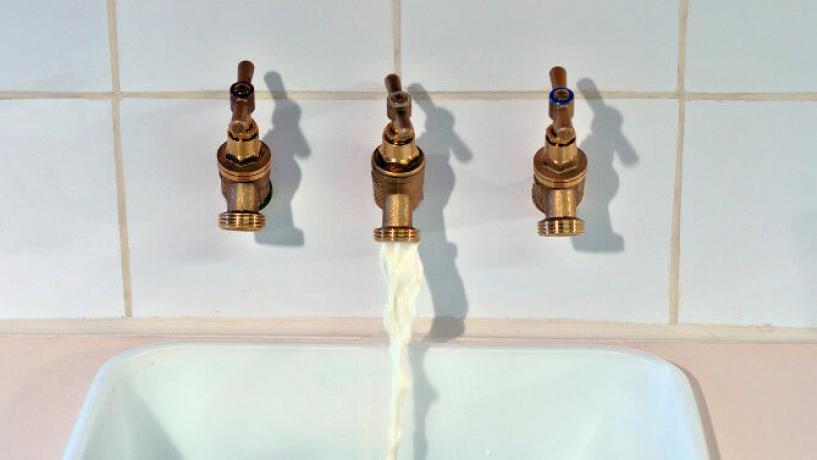 March 1, 2013
There are always new ways to provide food and beverage products to consumers, and the latest push has been toward food safety as well as environmental friendliness.
One creation that has recently been implemented in a few coffee shops throughout Australia is the milk on tap system. This system accomplishes quite a lot by offering a healthy way to store and serve milk and being much more environmentally conscious than other methods of storing dairy products.
Milk has to Be Stored Properly
Of course, milk can't be left out on a shelf or counter. If it is, the dairy product will spoil and can pose a threat to consumers. No one needs to drink milk that has gone bad, partially because the taste of the beverage is not good, and also because it can lead to food poisoning. In order for the milk to stay cool, it is usually kept in plastic jugs that can be placed in the refrigerator. This does work to keep the product cold, but it leads to a great deal of plastic waste, especially in a restaurant environment.
The milk on tap system is designed to keep the beverage cool, and this method is much more hygienic than anything else. The milk itself doesn't reach the air until it is dispensed. It is not exposed to any contaminants and it is kept cold in a storage system beneath the tap. All in all, this is a much healthier way to keep and serve the milk.
The System Is Environmentally Friendly
With the milk on tap system, there is much less waste that must be sent to a landfill. Instead of running through several plastic containers in a single day, each establishment will only need to replace a large bulk milk bag, which is recyclable, once a week or at most, a couple of times a week. This keeps an untold number of plastic milk jugs out of landfill.
Some products are designed specifically to be environmentally friendly, and others are designed specifically to be health conscious. The milk on tap system successfully addresses both issues by providing the dairy drink in a hygienic and safe manner all the while drastically reducing waste. While the system is still considered in testing phase, there is a good chance it will be in use in coffee shops and restaurants in the near future. This is a big step for the dining business in food safety as well as environmental concern.