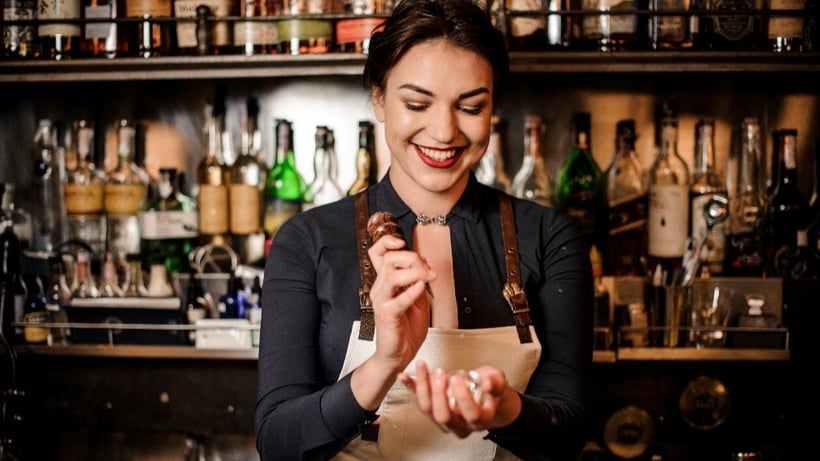 April 14, 2023
If you're venturing into the hospitality industry in Australia, particularly roles involving the sale or service of alcohol, you've likely come across the term SITHFAB021. But what exactly does it mean, and why is it so crucial for anyone in this field?
This article aims to clarify SITHFAB021, a nationally recognised unit of competency for Responsible Service of Alcohol (RSA), and explain its significance for hospitality professionals.
What is SITHFAB021?
SITHFAB021 is a unique code representing a unit of competency focused on the responsible service of alcohol. This unit falls under the Australian Qualifications Framework and is part of the nation's vocational education and training (VET) system. It's designed to equip learners with the essential knowledge and skills required to serve alcohol in a legal and responsible manner.
Why is SITHFAB021 Important?
A certification based on the SITHFAB021 unit is not just an asset; in most cases, it's a legal requirement for those involved in selling, serving, or supplying alcohol. This is true whether you're working in a restaurant, bar, or hotel.
While specific requirements may vary across Australia's states and territories, SITHFAB021 serves as a baseline qualification widely accepted across the country.
What Will You Learn?
Completing the SITHFAB021 unit provides you with comprehensive training on various aspects of alcohol service, including:
Understanding Alcohol's Impact
Learn about the societal and individual implications of alcohol consumption.
Age Verification
Master the techniques to check IDs for age verification accurately.
Recognising Intoxication
Gain skills to identify signs of intoxication and understand the steps to manage such situations.
Standard Drinks and Alcohol Percentages
Get to know the concept of standard drinks and how alcohol percentages work.
Refusing Service
Acquire the skills to refuse service in a manner that is both responsible and compliant with the law.
Where Can You Get Certified?
Registered Training Organisations (RTOs) typically offer the SITHFAB021 unit of competency. These institutions are accredited to provide vocational education and training in Australia.
One recommended option is the Responsible Service of Alcohol course by the Australian Institute of Food Safety (AIFS). Not only is AIFS compliant with the Australian Skills Quality Authority (ASQA) regulations, but it also offers a comprehensive curriculum that thoroughly covers the SITHFAB021 unit of competency.
Choosing a course from a reputable organisation like AIFS ensures you get top-quality training that is recognised and respected within the industry.
Conclusion
Completing the SITHFAB021 unit is an indispensable step for anyone planning to work in roles involving alcohol service in Australia. The training enhances your employability and equips you with the skills to contribute to a safer and more responsible drinking culture. Given its legal significance and the comprehensive skills it imparts, investing in a SITHFAB021 certification is an investment in your professional future.
If you're keen to step up your hospitality career, don't hesitate to enrol in the Australian Institute of Food Safety's RSA course that offers the SITHFAB021 unit of competency. It's a small step, but one that opens doors to a wealth of opportunities in the vibrant Australian hospitality industry.