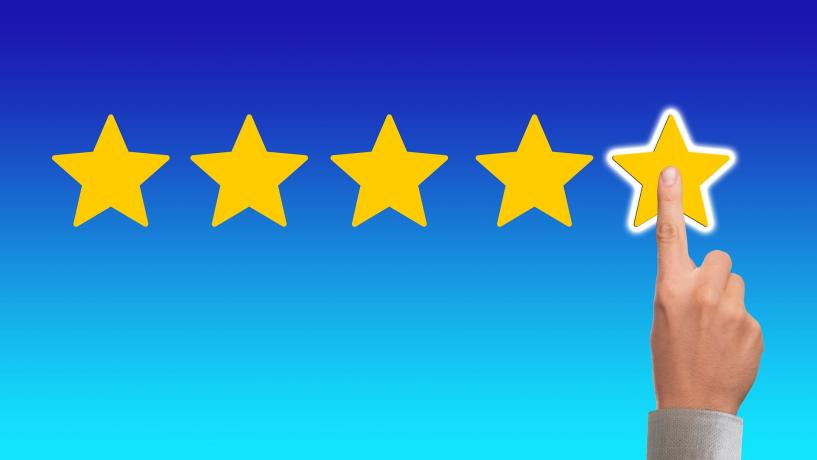 November 12, 2019
What is Scores on Doors?
Scores on Doors is a food safety and hygiene scoring program initiated by the NSW Food Authority. Participating food businesses are assigned a rating of Good, Very Good or Excellent based on the results of existing, mandatory health inspections.

There are no extra inspections or costs associated with the Scores on Doors program. Eligible businesses — those in which no critical food safety breaches were found during the inspection — will be offered a certificate and sticker they can display in the business.
Why participate in Scores on Doors?
The Scores on Doors program offers NSW food businesses an opportunity to better promote their business, and to reassure customers that food safety and hygiene standards are being met. It communicates to customers that the business takes food safety seriously and can be trusted to provide a safe meal.

By participating in the program, businesses can gain an advantage over their competitors and raise the profile of their brand — without spending a dime.
How is your score calculated?
During a standard food safety inspection, the Inspector uses the Food Premises Assessment Report (FPAR) checklist to evaluate a business and assign points based on the following criteria:
compliance with food safety training requirements
food handling controls
food temperature control
premises design and construction
health and hygiene
food labelling
pest control
After the Inspector completes the inspection checklist, points are tallied and a score is assigned. If critical breaches of food standards are observed, the business will not be presented with a certificate to display.
How to get the best score
To get the best possible rating, food businesses should do the following:
Ensure that the premises has an up-to-date notification record at the local council.
Ensure that the premises has a Food Safety Supervisor (FSS).
Verify that the Food Safety Supervisor has an FSS certificate for the required training units.*
Ensure that Food Handlers have the skills and knowledge required to handle food safely.**
Review prior inspection reports to confirm that any past compliance issues have been corrected.
Complete a self-check by downloading a copy of the FPAR inspection form.
Perform regular, routine checks to ensure hygiene standards are being upheld and staff are following the rules.
Arrange for any necessary repairs and conduct regular maintenance of the premises and equipment.
*FSS certificates in New South Wales can only be issued by a Registered Training Organisation (RTO) approved by the NSW Food Authority, such as the Australian Institute of Food Safety. Get more information about Food Safety Supervisor requirements in NSW.

**Inspectors will observe Food Handlers in the business, including waitstaff, to verify that they are performing the necessary tasks to ensure safety. Food Handlers should be able to answer food safety questions relevant to the food handling activities they perform in the business.
AVOID THESE COMMON MISTAKES
Council inspection staff have identified the five most common areas where food businesses lose points:
Failure to clean the food premises or equipment (e.g. unsanitary conditions under, behind or inside equipment, appliances, grease traps, floors or storage areas).
Failure to provide adequate hand washing facilities that are readily accessible, dedicated to hand washing and have a supply of warm, running potable water, soap and single-use paper towels.
Failure to control pests such as cockroaches and mice (e.g. evidence of infestation, uncovered waste containers).
Failure to keep high-risk foods at the correct temperature during display or storage, or not having a food temperature measuring device (food thermometer).
Failure to protect food from contamination (e.g. uncovered food in storage areas).
To achieve an "Excellent" score on your next inspection, make sure these problem areas are covered and be sure to read our Guide to Passing a Food Safety Inspection in Australia.