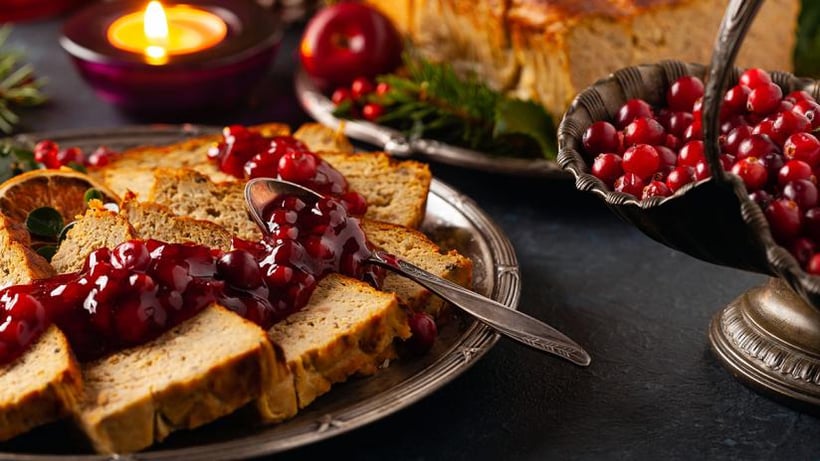 December 3, 2021
With Christmas is just around the corner, many food businesses are gearing up for the holiday rush. Whether people plan on celebrating at a restaurant, grabbing a take-away feast or coordinating a catered meal, many are sure to be excited to enjoy some tasty festive meals this month.

For food businesses, one important aspect of holiday planning should be strategising ways to reduce food waste. It's estimated that that one-third of food produced for human consumption is lost or wasted each year. This directly affects food inequality and climate change, and also influences a food business's bottom line.

This holiday season, help your business minimise costs and meet customer demand while also lessening food waste with our 5 tips for reducing holiday food waste.
1. Keep track of your business's food waste
This is good practice for food businesses every day, at all times of the year. For example, keep a clipboard near garbage bins and get staff to note when, how much and why any item has been thrown out.

Keeping an inventory of the restaurant's food waste can help determine where and how much food is being wasted. This helps to identify opportunities for process changes, menu adjustments or substitutions while still providing the dishes that are in demand.
2. Offer an exclusive holiday menu
If you're thinking of providing a special holiday menu, plan out the menu items well ahead of time and decide the serving size of each dish. This allows you to determine what ingredients you may already have on hand and which items you'll still need to source or order in larger amounts. Creating a set menu and specific list of items to order will help deter you from making impulse ingredient purchases that may not end up being used.
3. Take control of your food orders
Promote your special holiday menu once you have it finalised! Let people know about holiday specials on-site, online and on social media. This will encourage interest in your business for the holidays and can also help predict how many ingredients you'll actually need to buy to meet demand.

Using predictive ordering technology or even a manual system to help accurately predict food orders can provide you with a better understanding of food order patterns for your business. This ultimately leads to better purchasing decisions, less waste and minimised costs.

Putting a cap on orders for your holiday menu helps to determine exactly how much of each ingredient you'll need, ultimately helping you reduce food waste. This can also generate demand — revealing that you only have a limited number of specials can be the final push that convinces customers to make an order or visit your restaurant so that they won't miss out on your amazing food!
4. Have a backup plan for extra ingredients
While it's good to have a system in place to predict customer demand, you may not always get it right. Even after following the tips above, food businesses may still end up with excess ingredients. Have a backup plan for other menu items you can create with the ingredients you're purchasing.

Using extra ingredients that are not spoiled or past their "use by" date is a great opportunity to get creative with your menu offerings and promote some fun restaurant specials even after the big holiday rush.
5. Plan for leftovers
An important yet often forgotten part of reducing food waste is educating customers about leftovers. Encourage your customers to enjoy leftovers from their holiday meal while keeping in mind the potential food safety risks that come with consuming leftover food.

Educate customers on food safety by providing proper storage and reheating instructions. Also include information on the dates by which the leftover food should be consumed.

In addition to food safety instructions, try creating a leftovers idea sheet that you can add to their take-away, delivery or catering order. Inspiration for how to make the meal a little different can encourage people to finish leftovers and reduce food waste.

Learn even more food safety tips for the holidays from the Australian Institute of Food Safety (AIFS). Make food safety and waste reduction a top priority for your food business this holiday season — your bottom line and customers will thank you for it!