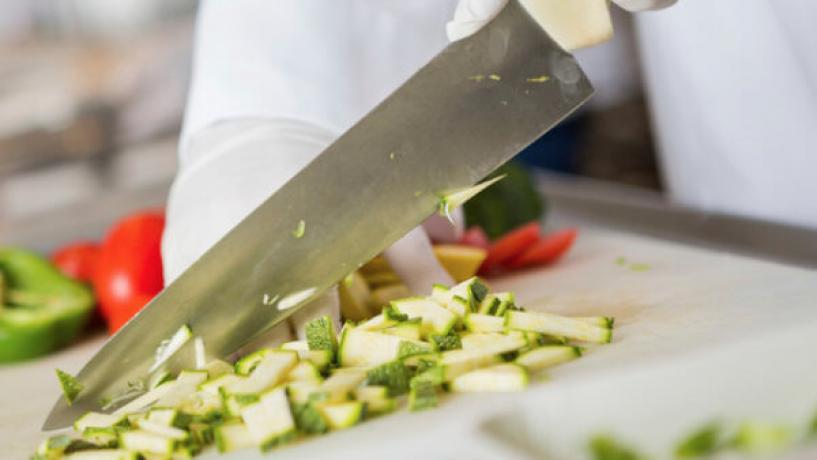 July 12, 2012
According to a recent survey conducted by ConAgra's Foods' Home Food Safety program, a whopping 83% of people eat their lunches or midday snacks at their work desk on at least a semi-regular basis.
If you're one of them, then it's important that you know how to ensure that your mealtime remains germ-free.
Items You Should Have On Hand
If you're in the habit of eating at your desk or office, then it's essential that you add a few critical items to your bag of tricks. Always keep a bottle of hand sanitizer on or in your desk or purse. Also maintain a supply of cleansers with paper towels or cleansing wipes.
You should also make sure you have items to ensure the safety of your food in particular. Keep a thermometer in the office fridge to monitor temperature. Also consider buying a food thermometer to ensure leftovers are properly reheated, as well as labels for refrigerated foods.
Safe Food Handling Procedures
Always make sure your hands have been freshly washed before touching your food, as offices are full of germs. If you bring a sack lunch from home, always make sure that it's properly situated in the office fridge promptly upon your arrival for your workday. (This should be within two hours maximum.) You should also be careful not to let leftovers from lunch sit for longer than that before they're properly sealed and refrigerated either.
Always thaw foods that are frozen in the refrigerator, never the countertop or anywhere else. If you use a non-disposable tote or other lunch kit to bring your lunch to work, make sure it's properly and thoroughly cleaned on a regular basis to prevent bacterial build-up. Last but not least, remember to apply all of these rules to take-out and fast food items as well.