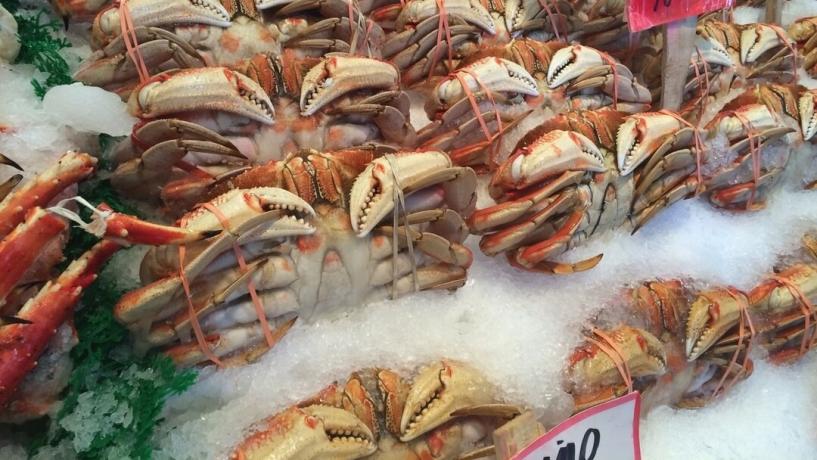 December 21, 2012
The entire world is in love with seafood and it's not difficult to see why. Not only is it very healthy, as it's rich in omega-3 fatty acids and other essential nutrients, but it's delicious as well.
With the Christmas holidays fast approaching, seafood consumption in Australia will reach its annual high. However, seafood is also considered to be a high-risk food as far as the potential for food poisoning if it's not handled properly, so it's important to make sure that proper safety practices are observed at all time to ensure its fitness for consumption.
Choose Your Distributor Carefully
Ensuring the quality of your seafood starts with making sure you get yours from a good source. Seafood should always be transported and stored at adequately low temperatures, so choose a grocer that is meticulous about this. Avoid shops or fishmongers that don't keep a clean establishment and adhere to high standards.
Take Care When Managing Raw Product
Once you've chosen a high-quality seafood product, it's important that you take precautions to keep it stored at optimal temperatures until it's time to cook it. Bring it home from the store in the air conditioned compartment of your car. Refrigerate it immediately. Once it's home, you should store seafood in an airtight container in most cases. Live lobsters should be stored in ventilated containers.
Proper Cooking Technique
Just as important as storing your seafood at the right temperatures is cooking it at the right temperatures until it's thoroughly done. An internal temperature of 63 degrees Celsius needs to be reached before seafood can be considered safe to eat. You should consider investing in a meat thermometer in order to ensure that this is done.
If you're preparing dishes such as sushi that involve raw fish, it's important to make sure that sushi grade fish is being used, as it will have been frozen according to strict standards that are designed to kill bacteria.