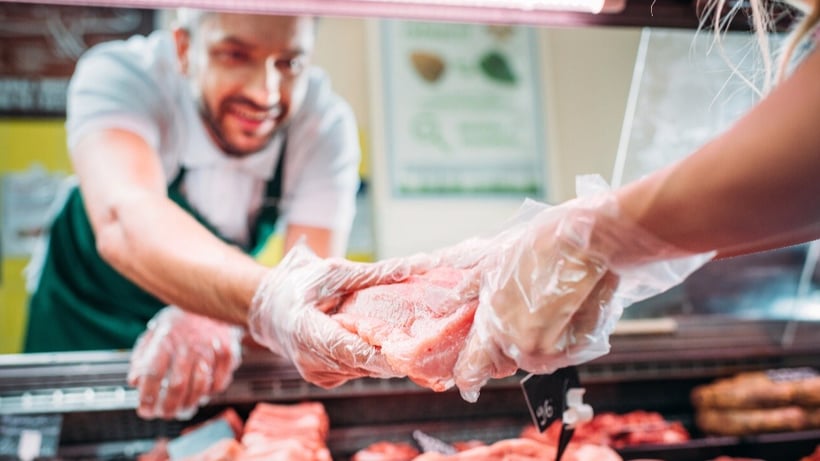 December 12, 2022
Navigating food safety regulations is crucial for business owners in the food industry. The introduction of Food Safety Standard 3.2.2A in Australia has brought about new requirements that every food business must adhere to. This article will guide you through the key elements of this new standard and offer practical advice on implementing these changes in your food business.
Understanding Food Safety Standard 3.2.2A
The Australia New Zealand Food Standards Code introduced Food Safety Standard 3.2.2A, effective December 8, 2022. This set of rules applies uniformly across all Australian states and territories. The standard focuses on three primary aspects:
Food Handler Training
Every person involved in food handling in your business is now required to complete specialised training that complies with Food Safety Standard 3.2.2A. This training should equip your staff with the necessary knowledge to prevent foodborne illnesses and contamination. All Food Handler training needs to cover the following topics:
Safe food handling, focusing on temperature management for high-risk foods and understanding the "Temperature Danger Zone" where bacteria can grow.
Food contamination prevention techniques, such as separating raw and cooked foods, allergen management, proper storage and using specific utensils and cutting boards.
Cleaning and sanitisation, including the correct sequence for cleaning and then sanitising with food-safe chemicals or heat.
Personal hygiene, outlining rules for sick employees and standards for handwashing, uniform care and grooming.
It's important to clarify that many existing Food Handler courses haven't included all the topics mentioned earlier because national training requirements didn't mandate them. For instance, only Food Safety Supervisors were previously required to be knowledgeable about allergen management. As a result, many Food Handlers in Australia will need additional training to meet the new criteria. The Food Handler course offered by the Australian Institute of Food Safety fully complies with all nationally recognised standards and the newly introduced Standard 3.2.2A.
Food Safety Supervision
Each food business must appoint at least one Food Safety Supervisor – and preferably more than one, to account for shift work, sickness, and multiple business locations. These individuals oversee the team's adherence to food safety practices and regulations.
To remain in compliance with the latest food safety regulations, Food Safety Supervisors are required to complete an accredited course every five years. This requirement ensures they are equipped with current food safety and hygiene knowledge, which is vital for overseeing Food Handlers, especially in high-risk operations. Their core duties involve:
Monitoring compliance: Ensuring all food safety practices are adhered to.
Record-keeping: Overseeing documentation of food safety activities, such as staff training.
Availability: Being readily accessible to address food safety concerns, whether in person or digitally.
The training is industry-specific, covering sectors like retail, hospitality, and healthcare. In some states like New South Wales, there are additional criteria beyond the Standard 3.2.2A requirements. The Australian Institute of Food Safety offers a comprehensive Food Safety Supervisor course that meets standards across all Australian states and territories.
Record-Keeping for Category One Businesses
If your business falls under category one—meaning you deal with unpackaged, potentially hazardous food that is ready-to-eat—you must maintain detailed records that prove all food is handled safely in your business. These records are crucial for verifying compliance and ensuring continuous food safety assessment, and they must be kept for at least three months after they were recorded.
Steps to Implement Food Safety Standard 3.2.2A

Step 1: Assess Your Business Category
Category one businesses under Food Safety Standard 3.2.2A are establishments that prepare and serve unpackaged, potentially hazardous food for immediate consumption. They require at least one Food Safety Supervisor, mandatory training for all Food Handlers, and detailed record-keeping.
In contrast, category two businesses retail ready-to-eat, potentially hazardous food that they do not create or extensively process. While they also need trained Food Handlers and a Food Safety Supervisor, they are not obligated to maintain specific safety records under this standard.
Note that different states and territories in Australia use different categorisation systems, which still apply.
Step 2: Train Your Food Handlers
Make it a priority to have your Food Handlers trained to cover the minimum subjects required by the new standard. There are various online courses available for food handlers. The Australian Institute of Food Safety (AIFS) offers online training that is both convenient and comprehensive, allowing your staff to get certified with ease.
Step 3: Appoint a Food Safety Supervisor
Select at least one (but ideally more than one, so that an FSS is always available) qualified Food Safety Supervisor to ensure the food safety practices within your business are up to standard. The Food Safety Supervisor should undergo specialised training and should be capable of managing the food safety risks associated with your type of business. They should be readily available and easy to contact. Food Safety Supervisor training from the Australian Institute of Food Safety is all online and compliant with Food Safety Standard 3.2.2A.
Step 4: Implement Record-Keeping Systems
If you are a category one business, start maintaining detailed records of your food handling and safety checks. The records should include food temperatures, cleaning schedules, and other relevant safety parameters. Food Handlers should create records, and Food Safety Supervisors should be on hand to ensure these records are thorough, accurate and maintained for at least three months.
Step 5: Regularly Review Your Practices
Regular audits and reviews are essential to ensure you meet food safety standards. Use the records you have maintained as a tool for these reviews. Update any procedures if necessary.
Step 6: Stay Updated
Laws and regulations may change. Therefore, staying updated with any modifications to the Food Safety Standard or any other legislation changes affecting your business is crucial. One of the best ways to stay updated is by becoming a member of the Australian Institute of Food Safety. The AIFS membership program includes everything from newsletters to resources and information on food recalls – and updates on Standard 3.2.2A.
The Benefits of Compliance
Adhering to the Food Safety Standard is not merely a legal requirement but a vital aspect of your business strategy. A reputation for food safety is a significant asset in a competitive market.
Businesses that demonstrate high standards of food safety will not only satisfy legal requirements but will also gain customer trust, ultimately contributing to growth and sustainability.
Simple Steps Pay Off
Implementing Food Safety Standard 3.2.2A may seem daunting, but it is essential for every food business owner, manager or employee in Australia. This guide will help you understand the new standard's requirements and how to integrate them seamlessly into your business operations.

Through proper training, record-keeping, and ongoing diligence, you can meet these new standards and excel in offering your customers safe and high-quality food. Reach out to the Australian Institute of Food Safety for more information or to enrol in one of our training courses.