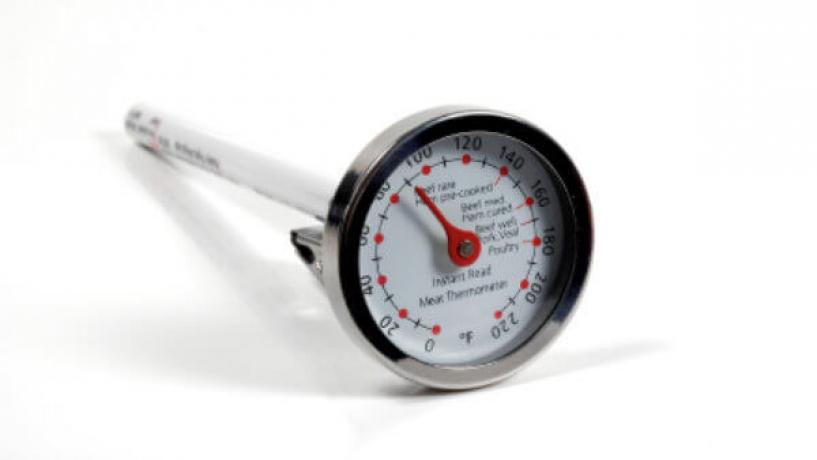 March 15, 2013
Ask any small business restaurant or food manufacturer and they will tell you about a common dilemma. They know how important food safety actually is in the workplace, but they will also tell you that HACCP is bigger and more expensive than they could ever handle or afford. This leaves small businesses with a serious problem since they can't necessarily handle the Food Safety Program that is so important in their country.
Thanks to new changes from HACCP itself, there is an option that will appeal to small businesses, food providers, and manufacturers. It is officially called CCP (Critical Control Point) but is often called, in layman's terms, HACCP Lite.
There is one main part of HACCP that must be followed by any restaurant or food manufacturer. That would be the critical control points or CCP. This is what will be covered by HACCP Lite and it is offered to smaller businesses for just a fraction of the full course and certification cost.
What is Offered by CCP?
A few of the things small businesses can gain by paying for HACCP Lite include the following:
HACCP Risk Management of food safety systems that are small enough to be implemented in small businesses
Due diligence information and training for food handling
All regulatory rules are followed and studied in CCP
When businesses do pass the CCP program, they will be able to rest assured that all standards for food safety and hygiene will be understood and followed.
How to Gain CCP
In order for a small business to become certified with CCP, they must go through a specific process, which includes:
Three visits by food scientists
A full food safety audit
Improvements sessions
Training for all employees
A CCP start-up kit
Calibration of all thermometers and equipment
When a small business does pass the certification, they will receive a licence that lasts one year. Additionally, they will receive phone support from HACCP anytime they have questions or concerns. Small businesses will be able to display a window decal indicating their certification.
There is another certification for a small food business that is even more fundamental than HACCP and that is a Food Safety Supervisor certification. It is actually a legal requirement of most food businesses in Australia they have at least one Food Safety Supervisor on staff at all times. If you your business doesn't have one, you should look into a Food Safety Supervisor course immediately.
HACCP certification is very important for restaurants and food manufacturers, but not all businesses can afford it. Small businesses especially find themselves in a dilemma. The answer, though, has been created in HACCP Lite or CCP. This way, even the smaller food suppliers, manufacturers, and restaurants will be able to get the proper food safety certification, and this will give them a better reputation among consumers.
Need help getting started with HACCP?
The Australian Institute of Food Safety (AIFS) has developed the AIFS HACCP Food Safety Plan Kit to help food businesses build and implement a compliant Food Safety Program. The kit covers all the steps and principles of the HACCP along with step-by-step instructions for building a Food Safety Program.