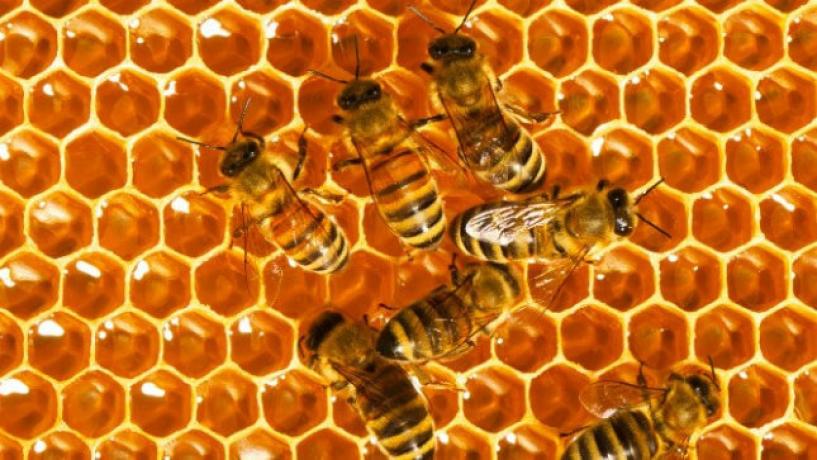 February 4, 2016
A spotlight was shone on the Australian honey industry this month after international researchers claimed our honey is contaminated with a high level of natural poisons.
The Irish research compared local honey against other brands and found that according to European food standards, it has an unacceptably high concentration of pyrrolizidine alkaloids (PAs).
The study, which was published in the Food Additives and Contaminants scientific journal, claimed that the average sample of Australian honey had more than four times the amount of PA contamination when compared to other kinds of honey.
The flowers of poisonous plants like Paterson's curse and Fireweed are known to contain these PA toxins. Although Food Standards Australia New Zealand (FSANZ) doesn't permit these plants to be used in human foods, they do permit honey sourced from banned plants to be diluted with other honey.
"Removing source plants is not feasible for many areas where apiaries are kept," said a spokesperson for FSANZ. "Contaminants should be kept as low as achievable, therefore blending is the most practical way of reducing the levels of pyrrolizidine alkaloids."
PAs have been linked to chronic diseases such as cancer and liver disease. Pregnant women and breastfeeding women are advised to avoid eating foods which contain the alkaloids because they are at a higher risk of organ damage from the toxins.
Australian Supermarkets and Beekeepers Reject Research
Despite recent headlines questioning whether Australian honey is safe to eat, supermarkets say they will not remove the products from shelves. Woolworths and the company behind IGA supermarkets, Metcash, explain that all of the honey they stock complies with Australian food safety standards.
The Australian Honey Bee Industry Council (AHBIC) discards the Irish research as out-dated and incorrect. The Council says that the research was based on old honey that was affected by Paterson's Curse.
AHBIC's chief executive Trevor Weatherhead told the Age that the honey tested in the study was from 2011 and over the past few years, they have been working to 'manage out' the amount of Australian honey contaminated with these toxins.
"In the last few years in particular, the biological control program in place for Paterson's curse has really taken off and it's just not out there anymore," he said. "The amount of honey we are producing from Paterson's curse would be negligible nowadays."
FSANZ released a statement saying that although it hadn't yet examined the research, the types of PAs in Australia are less toxic than their international counterparts and that no instances of acute food poisoning from honey have been reported in Australia or New Zealand.