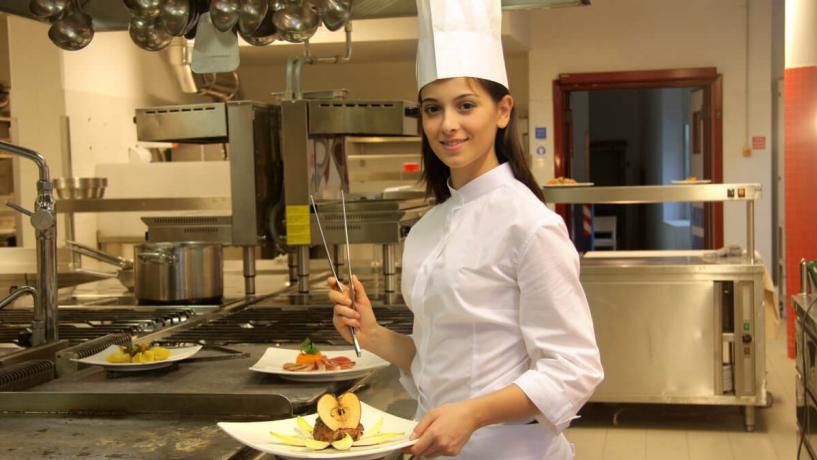 April 15, 2014
Have you ever been to a restaurant where the atmosphere is lively, the menu promising, but you have a nagging feeling that something is wrong?
The riverside view is perfect, but the menu hasn't been wiped down by the waiter and your drinks arrive in dirty glasses.
When the waiter coughs in his hands, the unsettling signs of uncleanliness become apparent. At this point, I'll exchange awkward glances with my friends. Fight or flight syndrome.
If you've ever shared this feeling, did you want to go back to that restaurant? I'd take a guess and say not.
More than anything, customers vote cleanliness as a top priority. Devaluing hygiene, or failing to realise its potential to strengthen your business, can damage your bottom line.
No matter how enjoyable the food, how friendly and professional the service, a customer will not return to a restaurant if they suspect the food is tainted, unsafe or hiding the pathogens for a zombie apocalypse. This is ever important in an age where damning word of mouth or online reviews can kill your business.
For all these reasons, a food safety supervisor course is one of the most vital investments you can make. This article will show you how enrolling your staff in food safety supervisor training can help you build food safety into your business' culture.
If you invest in them, food safety supervisors can:
Foster a Culture That Embraces Food Safety: A Proactive Strategy
Food safety supervisors can collaborate with you and help you develop solutions that are in full compliance with Australian food safety laws. This might involve leading and training staff on food safety standards, or it can involve fostering a culture that aims to improve your business' effectiveness through food safety. They can motivate your employees to report hazards and take on personal hygiene standards that reflect up-to-date laws.
You can also ask your food safety supervisor to regularly audit your business for food safety hazards. This could help save you money on compensation for work-related injuries and protect your customers from biological, chemical and physical hazards.
Provide An Invaluable and Unexpected Competitive Strength
Environmental Health Officers (EHOs) give you basic legal guidelines for correct food safety procedures. Hiring someone who can translate those regulations into practical ideas to improve your workspace and efficiency, customised for your business' needs and goals, can prove an invaluable strength. By building food safety standards into your business with a Food Safety Plan, you are also protecting yourself from legal issues that can arise from food poisoning or an allergy attack.
Make Your Life Easier
Providing just two of your staff with food safety supervisor training offers the most flexibility in terms of ensuring your business is legally accountable at all times.
It means you can focus on your most pressing priorities, whether it's managing suppliers, providing high-quality products at affordable prices, or building your brand, while staff, trained by the food safety supervisor, manage risks that could harm your business' reputation.
So if there's one thing you should do as a favour for your customers, it's this: Nominate a food safety supervisor to help you create a customer experience that patrons remember for all the right reasons.