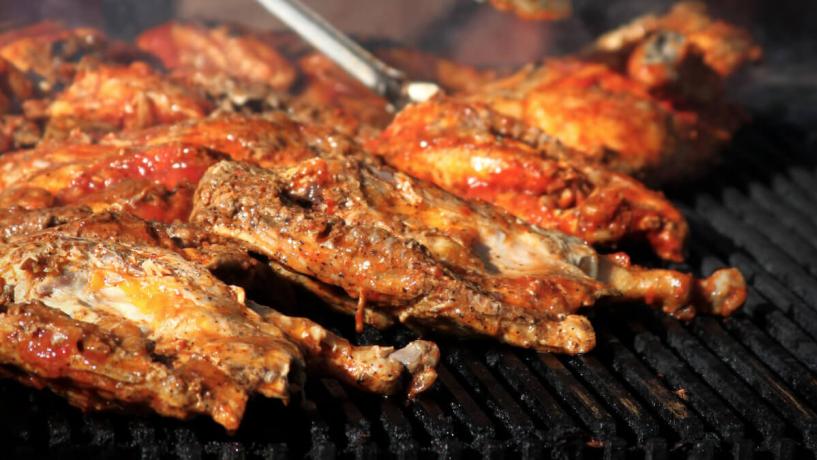 February 28, 2014
Most Australians and New Zealanders will fire up their barbeques this summer. But did you know one of our favourite meals could create a health disaster if you're not careful?
Experts Give Meat Safety Tips
Food safety experts recommend keeping meat refrigerated until you're ready to cook it. Meat is more likely to grow bacteria when it reaches between five and 60 degrees. It must be completely thawed though. Otherwise it'll char on the outside before the middle cooks, which will increase the risk of food poisoning.
Once you take the meat out of the fridge, make sure it's kept well away from salads and other prepared dishes to avoid cross-contamination.
Safe Practices Can Minimise Risk of Cancer-Causing Chemicals
We've all heard that barbeques can create cancer-causing chemicals. Barbequing at low temperatures can minimise these risks. You should also turn your meat every one or two minutes to prevent the build-up of carcinogens. Precooking meat in the microwave for two minutes and draining away any liquids can also reduce the level of carcinogens in your meat, and the amount of time your meat will spend on the hotplate.
Marinades can also reduce carcinogenic compounds, according to studies conducted at California's Lawrence Livermore National Laboratory. Marinading your meat in a mix of extra virgin olive oil, cider vinegar, garlic, lemon juice, mustard, salt, and brown sugar will reduce these harmful compounds by more than 90 percent. Teriyaki sauces and turmeric and garlic marinades were also found to be effective.
While beef and lamb taste best when they're a little pink in the middle, poultry, sausages, and minced meats must be cooked longer. Make sure you heat them until they're cooked through and the juices run clear.
Once your belly's full, make sure you clean your barbeque thoroughly. Scrape any food off while the heat is low, and then wash it down with warm, soapy water to prevent bacterial growth.