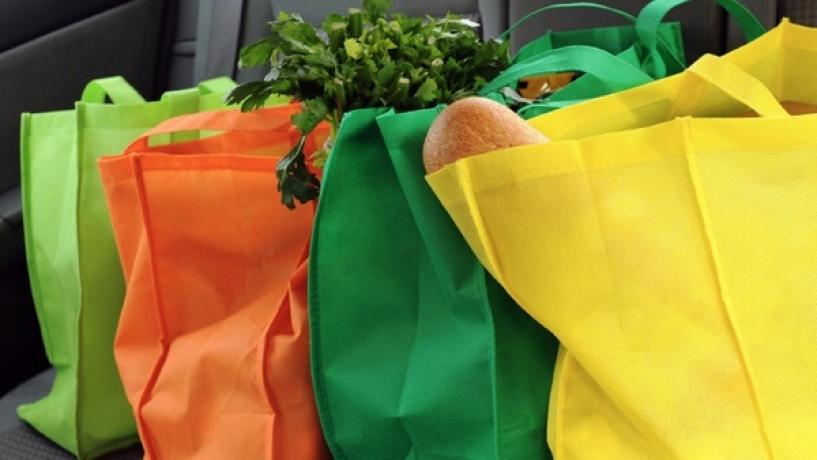 June 27, 2012
We're living in a day and age when people are becoming increasingly more concerned with the welfare of the environment.
They're looking to reduce their carbon footprint in a multitude of ways including burning fewer non-renewable resources, taking public transportation, and making environmentally conscious choices in regards to the products they buy.
When it comes to grocery shopping, many consumers are getting on board with the idea of using reusable bags for transporting their items home. However it's important to realize that as is the case with anything, it's important to be safe with your bags to avoid germ build-up or the spread of disease. If you're not taking precautions, your grocery bags could wind up doing you more harm than good.
Separate Meats from Other Products
Just as you would separate raw meats, poultry, or fish from your dry goods, produce, and ready-to-eat foods in the kitchen, the fridge, and even your grocery cart, you should do so when it come to your grocery bags as well. Always use separate bags to carry your raw meats. Also, make sure you take proper steps to avoid leakage of containers. Allow your grocer to pack such items in plastic bags first and then place those inside your bags.
Observe Proper Cleaning Procedure
After you get home and put your groceries away, make sure you clean the places where you placed your bags thoroughly with soap and water to remove any possible traces of bacteria. Launder your bags frequently just as you would your clothing and other cloth items. Always store your clean, dry bags in a sanitary location that is also clean and dry. Don't simply store them in the boot of your car, under a seat, or other similar location.