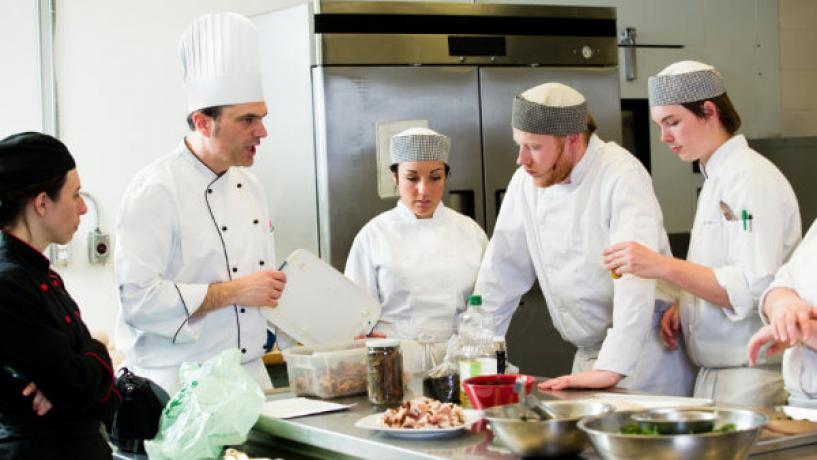 June 10, 2013
The flu season will be shortly upon us. Medical centres are already advertising flu vaccinations to try to abate the inevitable outbreak this year.
During this period we must be extra vigilant regarding food safety and personal hygiene while working in all areas of food preparation.
Germs love to travel and there are many ways in which they can contaminate food products. Transfer most often occurs when personal hygiene standards are not adhered to correctly, either before or during the work period. If you are sick you must report your illness to your Food Safety Supervisor. They will inform you that it is unsafe to work with food during any bouts of illness such as flu or gastritis.
Training and Supervision is Vital
A Food Safety Supervisor is trained in the correct procedures and legal obligations in regard to safe food practices. This training, when supplied by a nationally recognised training provider, details the steps of how to keep the workplace and equipment hygienically maintained as well as how to adhere to the correct guidelines for best practice in personal hygiene standards.It is mandatory to have at least one member of staff trained as a Food Safety Supervisor. They must also be given the power to implement procedural changes and carry out staff training to ensure the business working effectively, efficiently and safely.
Personal Hygiene Practices
Hand washing is the first and most basic step in personal hygiene, but is so frequently done ineffectively or not at all. We must consider it an essential part of our routine and that though it may have to be done countless times in one day, it must be done correctly. The risks are extremely high for our business and customers if we do not take this seriously.
The right way to wash your hands:
Wet your hands
Apply soap – preferably liquid soap as it is more hygienic
Later and scrub – for at least 20 seconds
Rinse
Turn off the tap
Dry – a paper towel will dry hands better and more hygienically
Personal Protective Equipment
Personal Protective Equipment or PPE is used to keep both the customer and the employee safe. Most PPE falls into one of two categories:
Single Use - (Hairnet, gloves, face masks) Used only once and disposed of correctly. If damaged or contaminated during work practices must be immediately replaced. Items should never be shared between co-workers.
Re-usable – (Boots, uniform, hat) Cleaned correctly and thoroughly. Not worn in the street or to and from the workplace. Only worn for one work period and never shared between co-workers.
Well trained staff are your best protection against the potentially high cost of poor hygiene outcomes for both you and your customers. Make it a habit, make it policy and make it safe.