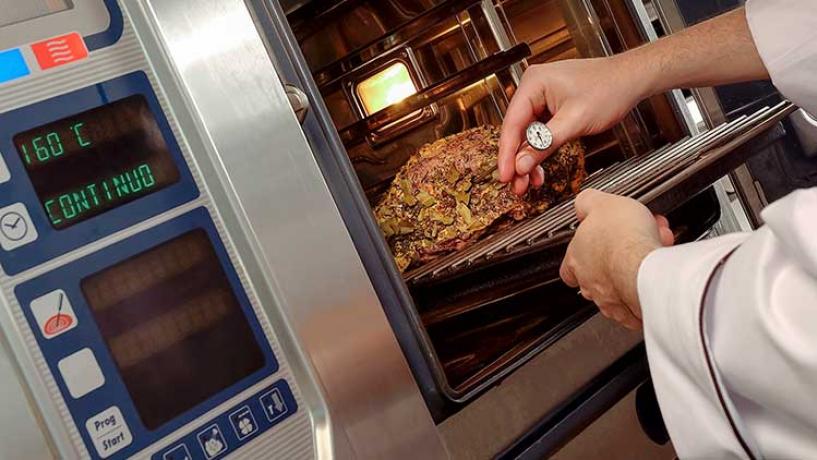 June 30, 2016
If your organisation is charged with providing food on a regular basis to elderly people receiving aged care, you owe it to them to make sure that you are doing everything possible to keep them safe from food-borne illnesses. To that end, prudent managers of facilities that provide nutrition to the aged will want to arrange for their employees to take food safety supervisor training. A Food Safety Supervisor course will go a long way toward helping your organisation remain in compliance with food safety standards.
You need to know the proper techniques and methods of food procurement, storage, preparation and how and when to serve it so that it is always safe to eat. Failure to do so puts your organisation at risk of sickening or even killing the aged people to whom you serve food. You also need to know how to comply with national food safety standards, which are covered by Food Standards Australia New Zealand (FSANZ)'s Standard 3.3.1.
FSANZ's Standard 3.3.1
Food Standards Australia New Zealand (FSANZ)'s Standard 3.3.1 is part of the national food safety standards as noted in the third chapter of the Australia New Zealand Food Standards Code. It covers the responsibilities borne by food businesses to ensure safety in the food they prepare for the most vulnerable members of our society, including people who are immunocompromised because of treatments they are receiving or because of their illness, as well as the aged and the very young.
FSANZ's Standard 3.3.1 applies to all business that works in food processing and provides food service to people who are considered vulnerable. The standard defines a vulnerable person as being someone who receives care in a facility listed in the standard, or a person who receives food through a meal delivery program, according to the Food Standards Code.
Examples of facilities that must comply with the standard include:
Aged care facilities (nursing homes, low care aged care facilities, respite care and same day aged care facilities)
Hospital facilities (renal dialysis, chemotherapy, acute care, hospice and psychiatric)
Whether food businesses must comply with the standard depends on a number of criteria including which Australian state or territory they are located in. For example, a facility in Queensland that serves six or more elderly people must be in compliance. Not every business that serves food will need to be in compliance.
Organisations that process or serve food that is not considered potentially hazardous, such as tea and coffee with biscuits, for instance, do not need to comply with the standard.
An organisation that only delivers food is exempt, as is a business that provides only ingredients for foods or foods that must still be processed (such as by cooking). If your organisation chiefly prepares food for the general population but also may sometimes prepare food for members of the vulnerable population, you are exempt from adhering to the standard.
Why Elderly People Are More at Risk for Food-Borne Illness
People's immune systems tend to grow weaker as they grow older, leaving them more vulnerable to food-borne illnesses. What's more, the digestive system of an elderly person typically produces less acid, which enables germs to survive the passage through the digestive system and cause an illness.
Food poisoning in the elderly results in far more serious consequences, including dehydration, improper functioning on the neuromuscular system and death. The elderly also require more time to recover from a bout of food poisoning when compared to the younger members of the population.
What Foods Are Considered Risky
According to the Food Safety Information Council, a number of types of food pose a higher risk, including:
Cheese (cheese from delicatessens and prepackaged cheeses that are soft or semi-soft, as well as cheeses that have ripened surfaces such as blue cheese, brie, camembert, feta and ricotta)
Ice cream (soft serve variety)
Unpasteurised dairy products (raw milk, cheese or yoghurt made from raw milk)
Cold meats (whether packaged or unpackaged, cooked or uncooked, such as ham or roast beef)
Cold cooked chicken (whole chickens as well as sliced or diced portions)
Pate (any refrigerated pate, such as meat spreads or liverwurst)
Salad (salads prepared in advance or pre-packaged vegetables or fruits)
Seafood (sushi, sashimi, smoked trout or salmon, peeled and precooked prawns such as in cocktails and salads, smoked or raw oysters)
Why Aged Care Centres Need A Food Safety Supervisor
Because many elderly people are at a higher risk for food-borne illness, all aged care centres need to have a food safety supervisor on hand to make sure that the facility purchases safe, healthy food, prepares and stores it properly and cooks it according to food safety regulations. Having a trained supervisor on hand ensures that the most vulnerable population within the facility will not be needlessly exposed to food risk because of inexperienced or improperly trained staff. With proper training, you can better understand food safety principles and regulations and ensure the lowest possible risk to this vulnerable population.