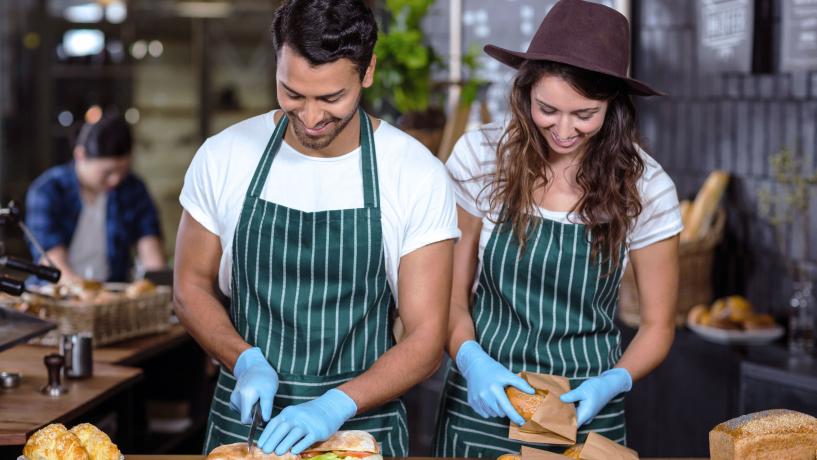 August 2, 2019
An organisation's culture is made up of the unwritten rules and values that influence the behaviour of everyone in the business. Fostering a positive food safety culture is one of the most important things a food business can do; not only does it determine how effective your Food Safety Program will be, it also affects your business's bottom line.
Benefits of a positive food safety culture
Food safety mistakes cost money and damage your reputation. When you get a reputation for being dirty, infested with pests or lazy about food safety, customers stop coming.

In the age of social sharing, one embarrassing incident can quickly destroy years of toiling to earn consumer trust. Now, more than ever, food safety and hygiene must be your business's number one priority.

By investing time and resources into food safety training and fostering a positive food safety culture, you can:
protect your customers from health risks like food poisoning
effectively manage food allergen risks in your business
protect your brand and reputation from complaints, negative online reviews or media scandal
feel confident that your business is inspection-ready at all times
avoid costly fines and closures
It can also help you save money on food comps for poor dining experiences, unnecessary food waste from improper stock control, pest control and eradication services and other operational costs.

If you manage a restaurant or other food service or retail business, you know how important it is to have qualified staff taking care of the day-to-day operations so that you can focus on long-term strategies to grow the business.

Employees are the heart and soul of a business; when they have the skills they need to do their job well and are invested in the success of the business, everybody benefits (including them).

Find out more about food safety culture and how you can change the culture in your business for the better.
Evaluating your business's culture
Now that you know how important culture is to the success of your business, it's time to find out how your business measures up. So how do you know what kind of food safety culture you have?

Let's look at some of the hallmarks of good food safety culture:
compliance with food safety regulations
compliance with food safety policies and procedures
committed management
food safety is a high priority
Now let's look at the hallmarks of bad food safety culture:
poor compliance with regulatory requirements
low perception of the importance of food safety
little or no consideration of the consequences of one's actions
no accountability or enforcement of the rules by management
At a glance, which of these best describes your business?

To get the best picture of how your business is performing when it comes to culture, we recommend that you download this handy questionnaire from Food Standards Australia New Zealand (FSANZ) and have employees, supervisors and managers fill it out.

Be sure to have employees and decision-makers complete the questionnaire, then compare the results. The goal is to get an unbiased picture of what's going on in the business from many perspectives, which can provide you with invaluable insights into the health of your business's culture and where you can improve.

Remember, culture starts at the top and flows downwards. The attitude, actions and decisions taken by management set the tone for everyone else in the business. Clear and consistent messaging is important, but it is even more important to lead by example.

Need help taking your food safety culture to the next level? Get in touch with us. We're here to help.