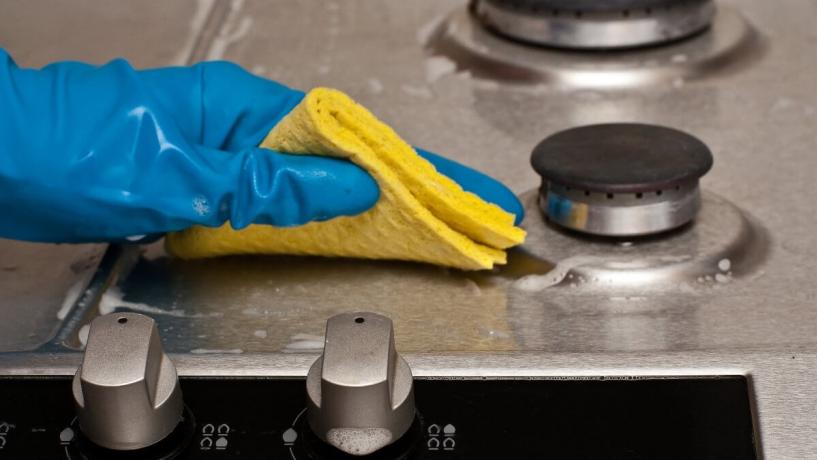 March 16, 2016
ISO 22000 is a Food Safety Management System that can be applied to any organisation in the food industry.
Designed by the International Organisation for Standardisation (ISO) it applies a Quality Management System approach to food safety.
ISO is a global association that's made up of various national standards bodies. Together with its members and both government and non-governmental international organisations, ISO has developed the international standards for food safety. Since food safety incidents can happen at any stage of the food industry supply chain - manufacturing, transporting or selling - it's essential to have an effective food safety plan in place.
The ISO 22000 standards outline exactly what needs to be in a Food Safety Management System (FSMS). This is to make sure that food is kept safe during the entire food supply chain, right up until when the food is eaten. The standards are made up of these key parts:
System management

Interactive communication

Prerequisite programs

HACCP principles
ISO has listed the following requirements for a Food Safety Management System:
To plan, implement, operate, maintain and update a Food Safety Management System that's aimed at providing products that are safe for the consumer.

To comply with the necessary statutory and regulatory food safety requirements.

To evaluate and assess the needs of customers and show that it conforms with the mutually agreed upon customer needs relating to food safety, which aims to improve customer satisfaction.

To effectively communicate food safety issues to their suppliers, customers and relevant interested parties throughout the food supply chain.

To make sure that the organisation complies with its stated food safety policy and effectively shows this.

To seek certification or registration of its Food Safety Management System by an external organisation, or make a self-assessment or self-declaration of conformity to ISO 22000:2005.
Food safety management systems -- Requirements for any organization in the food chain
Why Do I Need ISO 22000?
Every day all around the world food is produced, transported, sold and consumed. This means there's always a risk of contamination and other food safety hazards. The ISO 22000 standards aim to lower the risk of bacterial contamination and therefore the risk of disease throughout the entire food supply-chain process.
ISO 22000 provides businesses with a comprehensive framework for a Food Safety Management System related to food safety. An organisation can purchase different ISO 22000 packages depending on their individual requirements.
Organisations certified in ISO 22000 can indicate to their customers that they have a Food Safety Management System in place. Having an ISO 22000 certification can help make customers feel more secure in the safety of a business's product; an increasingly important issue for both businesses and consumers.
International food safety standards are continually reviewed so as to remain relevant to the current food safety industry. The next update of the ISO food safety standards is expected to be published in 2017.
How Does ISO 22000 Work?
ISO 22000 covers the entire food industry supply-chain – from farm to plate and outlines the relevant procedures required to meet the various food safety standards.
ISO 22000 integrates the HACCP principles; interactive communication; system management; and prerequisite programs.
HACCP Principles
ISO 22000 reflects the principles of the Hazard Analysis and Critical Control Point (HACCP) system. Analysing potential hazards is a key element of maintaining a successful Food Safety Management System as it provides the organisation with effective measures of control.
ISO 22000 requires an organisation to assume that any reasonable hazard is expected to occur, whether it be associated with the organisation's equipment or procedures, and is consequently identified and evaluated.
Interactive Communication
The ISO 22000 standards outline that communication is imperative throughout all stages of the food supply chain. Effective communication ensures that all potential food safety hazards are properly recognised and therefore, suitably controlled.
Communication is essential not just within an organisation, but also with both customers and suppliers.
System Management
A properly structured management system is essential to ensure that a Food Safety Management System is correctly carried out in an organisation. It must be properly outlined, maintained and updated within the organisation's structured management system. This makes certain that the Food Safety Management System is of maximum benefit to the organisation itself and all other interested parties.
Prerequisite Programs
Prerequisite programs are policies and procedures implemented in an organisation that relate to the role the manufacturing environment plays in creating safe food products. ISO 22000 requires an organisation to identify and implement the necessary prerequisite programs in order to control the risk of contamination.
ISO 22000 does not require particular prerequisite programs, unlike some other certified Food Safety Management Systems. Rather, it requires an organisation to recognise and apply the required programs specific to its individual needs.
ISO 22000 can be integrated into an existing related management system or applied independently of other management system standards. Organisations can also establish a new Food Safety Management System and ensure that it meets the requirements of the ISO 22000 standards.
How do I get ISO 22000?
ISO 22000 can be purchased as different packages and in different formats depending on the organisation's individual requirements. The packages are typically made up of online training courses, checklists and templates that can be individually or jointly purchased and utilised.
In many instances, organisations will not require all of the components that make up the ISO 22000 standards. Often an organisation prefers to purchase resources more specific to individual key elements of the ISO 22000 standards, for example, the HACCP principles.
A HACCP Food Safety Plan, an essential part of any food business' HACCP Food Safety Program, is a series of documents that identify potential food safety hazards and how to manage them if they do occur. The AIFS HACCP Food Safety Plan Kit contains everything you need to build a Food Safety Plan and covers all the steps and principles of the HACCP food safety system.