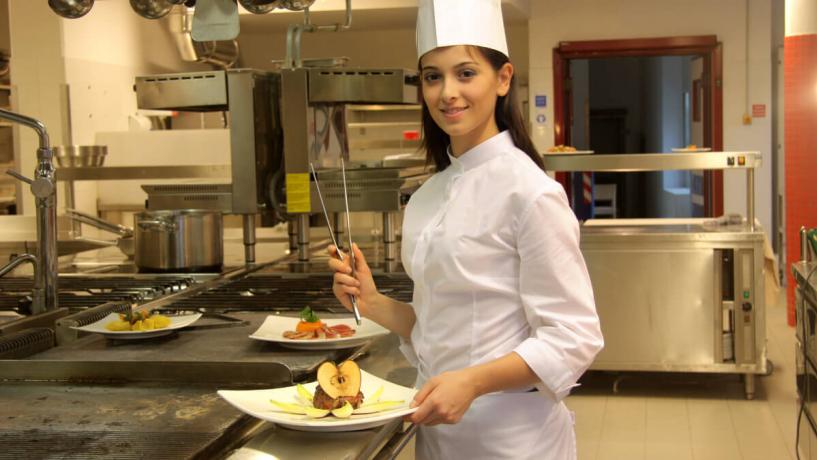 December 7, 2012
Safe handling and preparation practices are important in any kitchen. However, when you run a restaurant, pub, or bar you run into a whole new set of concerns.
Not only are you dealing with larger quantities of food, but you're also dealing with the serving of the general public as well as the management of a full staff of employees.
This is especially important considering that today's consumer is more aware of what restaurant standards should be than ever before. They know what is and isn't acceptable in the industry and they are well aware of how their food should be prepared.
Manage Staff Accordingly
Food safety in commercial kitchens isn't just about selecting and cooking food properly. It's also about making sure your entire staff knows and adheres to standards as well. Make sure staff are washing their hands as often as they should be in order to avoid cross-contamination especially, as this is a common way food borne illness spreads in commercial kitchens.
Make Sure Food Is Properly Washed
All produce needs to be washed and/or scrubbed thoroughly before being served. This can be done right before serving, as some veggies wilt if washed too far ahead of time. Never use soap or bleach on produce. Cold water is best. A produce brush for harder items like turnips, carrots, or potatoes is also recommended.
Conduct Self Inspections
A good commercial kitchen manager conducts regular self inspections so that he can make sure to spot problems before they get out of hand. He also is constantly looking out for improvements that could be made in regards to food preparation, cleaning routines, and so forth. This is especially the case since many kitchen inspections conducted by the authorities are conducted unannounced, making it extra important to be prepared.