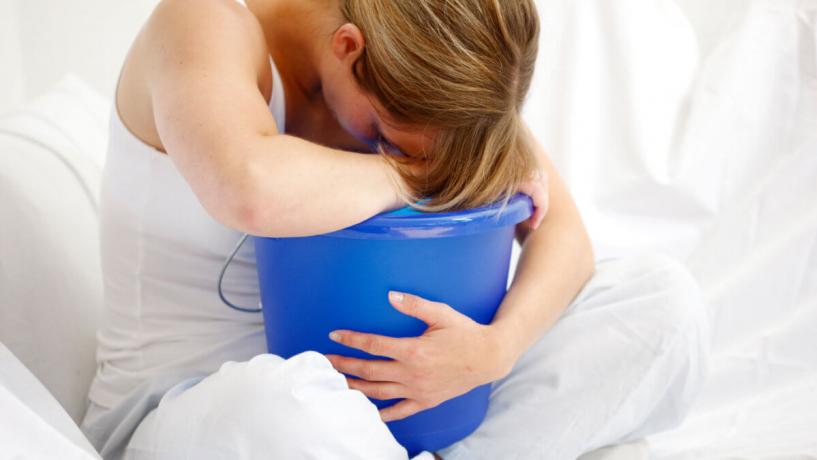 July 26, 2013
Dr. Michael Eyles, the chairman of the Food Safety Information Council, has warned of the dangers of viral gastroenteritis over the coming months.
While it's most commonly associated with hot and humid weather, the gastro-causing norovirus is so common in the colder months that it's become known as "the winter vomiting bug."
The Warning Signs
Dr. Eyles explains that the bug easily spreads in winter as families are spending more time together indoors. The virus is usually transmitted during food preparation, so he suggests symptomatic parents should get out of the kitchen for at least 24 hours after the symptoms have passed. These tell-tale signs include vomiting, diarrhea, headaches, fevers, and stomach cramps. If avoiding food preparation is difficult, Dr. Eyles suggests choosing dining options requiring minimal handlings, such as takeaway meals or microwavable frozen dishes.
Workplace Hazard
Gastroenteritis can also be a workplace hazard. It's illegal for anyone with the virus to prepare food in the workplace. If it's impossible to take sick leave, employees should take on a task where they won't handle foods or come in contact with customers.
Reduce The Risk
Families and workers can take several measures to reduce their risk of contracting or spreading the norovirus. It's vital to regularly wash your hands with soap and warm water, before drying them thoroughly. This practice is particularly important after visiting the toilet, changing nappies, cleaning up feces or vomit, or taking care of someone that's vomited. It's also crucial to always wash and dry hands thoroughly before preparing and eating food. Family members should not share hand towels, plates, utensils, and drinking vessels. They should also avoid putting their fingers in their mouth, according to Dr. Eyles.
One In A Million
Around 1.8 million Australians are struck by norovirus every year, making it one of the country's most common causes of gastroenteritis.