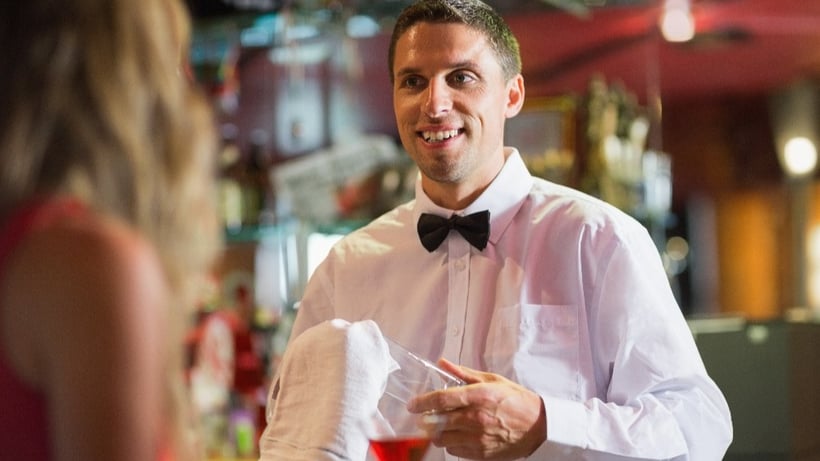 May 10, 2022
Beginning a Responsible Service of Alcohol (RSA) course can often feel overwhelming, especially for those entering the industry for the first time. A common question is, "Are there any prerequisites to take an RSA course?"
This article aims to clarify any confusion surrounding the qualifications or skills you might—or might not—need to get started.
Training Prerequisites: None
Good news! There are no formal training prerequisites for enrolling in an RSA course. That means you can simply register and start your learning journey immediately.
Language, Literacy & Numeracy Requirements
While there are no prerequisites for training, some basic language, literacy, and numeracy skills are required. Here's a list of tasks you should be comfortable performing:
Reading and responding to online postings in chat rooms
Reviewing and discussing news items with others
Following a recipe
If you're concerned about meeting these language, literacy, and numeracy requirements, contact the Australian Institute of Food Safety (AIFS) to discuss your situation.
Technical Requirements
To ensure that your learning experience is smooth, make sure that your setup meets the following technical criteria:
A modern web browser: At the Australian Institute of Food Safety, we leverage some of the latest eLearning technologies. A modern web browser like Google Chrome is recommended. Additionally, your browser should have JavaScript enabled.

An email address:

During registration, you'll be required to provide a unique email address. This is essential for accessing course materials and receiving updates. Email addresses cannot be shared among students.
Adobe PDF Reader or Adobe Acrobat: Some forms and resources, such as the Observer Report, come in PDF format. You'll need the latest Adobe PDF Reader or Adobe Acrobat version to complete these forms. AIFS courses are designed to be compatible with most computers, laptops, tablets, and mobile devices.

Device with webcam and microphone (for Virtual Video Assessment):

If you will be doing the Virtual Video Assessment component, you'll need a device equipped with a webcam and microphone. This enables you to record the required video segments for assessment.
Enrol With Basic Skills & Tech
Taking an RSA course doesn't require any prior training, but there are some basic skills and technical requirements that you'll need to meet. With the AIFS comprehensive curriculum and user-friendly platform, you'll soon be well on your way to becoming a responsible alcohol server.
If you have any more questions or need further clarification, don't hesitate to reach out – we are more than happy to assist prospective students in making informed decisions.