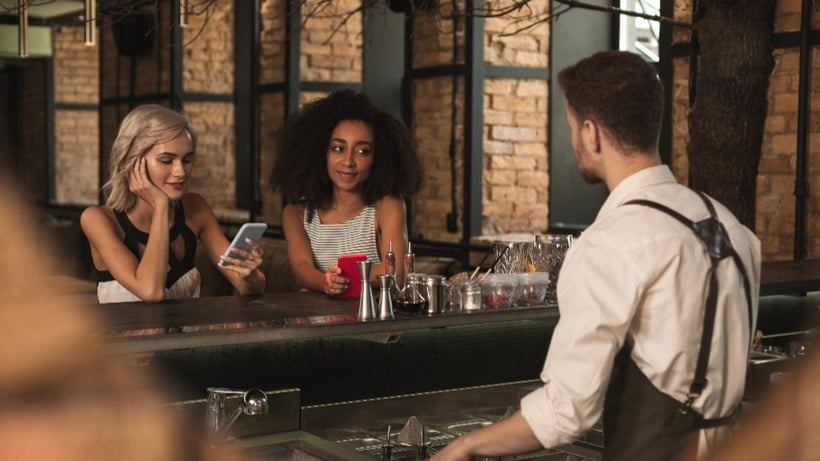 November 22, 2022
In Australia, a Responsible Service of Alcohol (RSA) certificate isn't merely a piece of paper; it's a legal necessity for anyone involved in selling, serving, or supplying alcoholic beverages. Complying with this legal obligation also enhances your employability and broadens your skill set within the hospitality sector.
If your role involves handling alcohol in any form, having an RSA certificate is not just a suggestion—it's mandatory.
Who Should Take an RSA Course?

Roles That Require an RSA:
Bartenders and bar staff. If you're mixing and serving drinks, you legally need an RSA certificate.
Waitstaff. Serving drinks to customers along with food? An RSA is a must.
Liquor store salespersons. Over-the-counter sales of alcohol also necessitate an RSA certificate.
Event and function staff. Whether it's a wedding, corporate gathering, or community event: if alcohol is present, an RSA is required.
Security personnel at licensed venues. In some Australian states, even security and door staff at venues that serve alcohol must be RSA-certified.
Hospitality managers and supervisors. If you oversee staff who serve alcohol, you too need RSA certification, not just your team.
Additional Reasons for Pursuing an RSA:
An RSA certificate is a valuable asset that can open doors within the hospitality industry. Career advancement is a major perk of getting RSA certification.
Even if you're volunteering at a charity or community event where alcohol is served, an RSA certificate may still be necessary.
Some people take RSA training just to understand responsible alcohol service better, which can also benefit their personal lives.
Do You Need an RSA?
Laws around RSA certification are not uniform across all Australian states and territories. Generally speaking, if you're engaged in selling, serving, or distributing alcohol, you'll likely need an RSA certificate to comply with the law. However, legal requirements can differ between jurisdictions, so familiarising yourself with the regulations applicable to your specific location is crucial.
Technical Preparations Before Enrolment
Before you register for an RSA course, ensure your setup includes the following:
A modern web browser like Google Chrome
A unique email address for accessing course materials
Adobe PDF Reader for filling out essential forms
A device equipped with a webcam and microphone for any virtual assessment components
Why Opt for the Australian Institute of Food Safety?
The Australian Institute of Food Safety (AIFS) is renowned for its comprehensive and user-friendly RSA courses. With an intuitive platform and dedicated support staff, AIFS simplifies the learning process. Should you have any questions or require additional information, AIFS is readily available to assist you.
The Takeaway: Legal Compliance & Career Enhancement
Ignoring RSA requirements can have significant repercussions, such as substantial fines and potential legal action against employees and employers. Having a valid RSA certificate is critical.
If you're serious about understanding alcohol-related laws and serving responsibly, the RSA course offered by the Australian Institute of Food Safety is an excellent choice. The in-depth training will not only make you legally compliant but also equip you with valuable skills beneficial to your career growth.