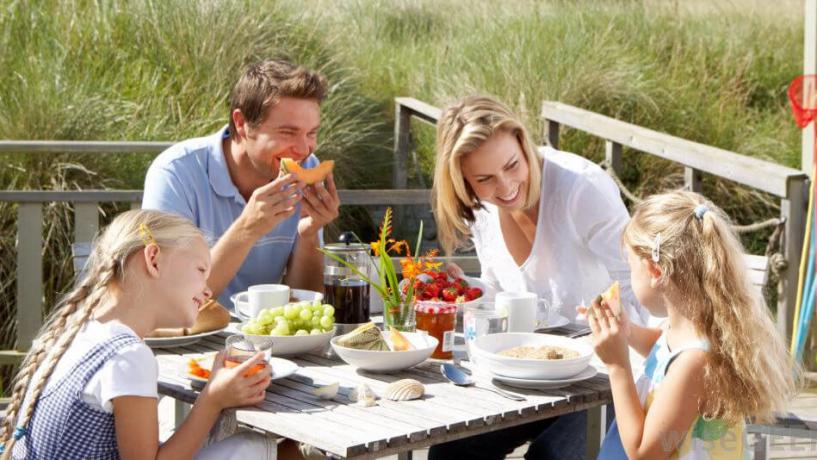 December 18, 2012
With the coming of the Christmas holidays, it's only natural that a lot of us are looking forward to some traditional Aussie pastimes.
One of the most enjoyable of these is dining outdoors in the fresh air and sunshine with our friends, family, and loved ones.
However, it's important to understand that with higher temperatures, outdoor environments, and more guests coming over to break bread with us comes an increased risk of contamination and illness from food poisoning. Let's examine how you can keep it from happening to you and yours.
Keep It Clean
The best and most effective action you can take against bacteria will always be observing safe and frequent cleaning practices. If you're planning on grilling this season, get things off on the right foot by giving your grill a good scrub-down in advance that involves soapy water. Be sure to thoroughly clean coolers and picnic receptacles with soap and water between uses as well.
When handling, preparing and serving food, always wash your hands frequently to help avoid cross-contamination. Wipe down counters and other preparation surfaces thoroughly as well.
Pay Attention to Food Temperatures
One of the greatest dangers when the temperature rises are of one food or another not staying hot or cold enough to keep the growth of harmful bacteria at bay. Make sure that hot foods are kept hot after thorough cooking and not allowed to drop to room temperature. It should be refrigerated within two hours of preparation ideally speaking.
Cold food should be kept chilled or refrigerated until serving time. If you're putting together serving platters or picnic baskets that you intend to leave out for people's use for a period of time, try using iced trays and cold packs to keep the food at safe eating temperatures.