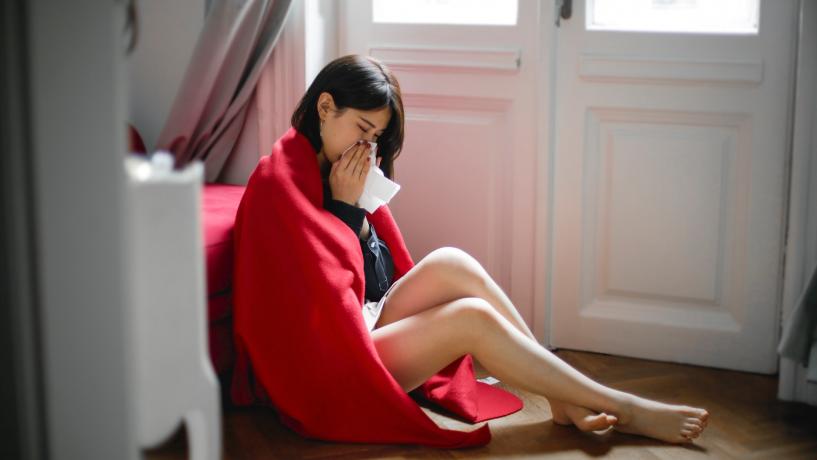 March 31, 2020
Food workers can easily spread the SARS-CoV-2 coronavirus that causes COVID-19 around the workplace due to the number of objects and surfaces that they touch during any given shift. Food workers also work across a wide area within the food business, coming into contact with multiple coworkers and customers in a short space of time.

As a food business owner or manager, how should you deal with sick employees during the COVID-19 pandemic?
Recognise the symptoms
First of all, ensure all employees know the symptoms of COVID-19 and understand the severity of the disease.

For most people symptoms are mild, and are similar to a regular flu. The main symptoms are:
high fever
cough
shortness of breath
fatigue
Some people with the virus have also reported nasal congestion, a runny nose, a sore throat or diarrhea.
In serious cases, COVID-19 may cause severe pneumonia or organ failure leading to hospitalisation, and in a small percentage of cases it can lead to death.
Don't come to work if exposed to the coronavirus
Employees should be told not to come to work if they meet any of the following criteria:
They're experiencing any COVID-19 symptoms
They live with or have been in close contact with someone who has COVID-19
They believe they may have been exposed to the coronavirus due to attending an event or location linked to a known case
They've recently travelled to a country with a major outbreak (the number of countries with major outbreaks is increasing all the time, please visit the WHO for global outbreak monitoring.)
What should happen if employees start to feel sick at work?
Train employees to take the following steps:
Stop working immediately
Inform their manager or supervisor
Isolate themselves in an area where there are no other employees or customers
If they can leave and get home safely without risking infecting others, then do so
If they can't get home safely, call a medical professional for guidance and advice
Get confirmation from a medical professional that it's safe to return to work
Food business managers or owners should then take these steps:
Call the local health authorities immediately for guidance on next steps to protect employees and customers
Stop serving customers until permission or advice has been received from the authorities
Inform other employees about possible exposure and ask them to follow instructions provided by the authorities
Ensure food that may have been contaminated is discarded immediately
Ensure food contact surfaces that may have been contaminated are cleaned and sanitised

Through the promotion of training and awareness, it is possible to prevent sick employees from entering the workplace and to effectively manage incidents as they arise. Visit the AIFS Membership page for more information and resources on the the COVID-19 pandemic.